Bruce Hodges virtually attends a performance of Charles Ives and John Zorn at Philadelphia's Benjamin Franklin Hall on 20 May 2021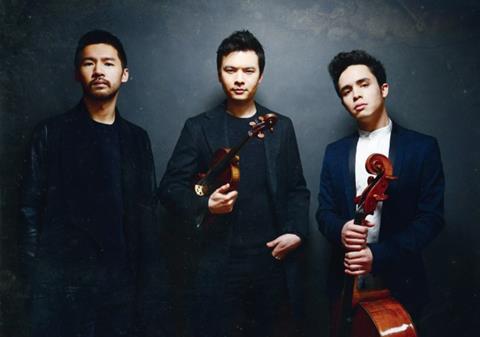 With pianist Conrad Tao strumming inside the piano, John Zorn's Ghosts (2015) opened an absorbing evening with the Junction Trio at Philadelphia's Benjamin Franklin Hall. Soon violinist Stefan Jackiw and cellist Jay Campbell joined in with a nervous accelerando, swooping in with shrieks and eerie glissandos. A direct quotation from the opening bars of Beethoven's 'Ghost' Trio makes an appearance before an angular burst of energy brings the work to an abrupt close.
Before Charles Ives' Piano Trio, Jackiw offered an articulate introduction on the composer's inspiration, a joyful clashing of bands from his youth, resulting in sequences with wildly divergent tempos and keys. The first movement bore this out, as if hearing two different works simultaneously. But what a pleasure to hear the intricate collisions of the second movement, 'TSIAJ' ('This scherzo is a joke'), done with such spirit and aplomb. In the YouTube chat during the concert, someone mentioned Bartók, but this was like Bartók on steroids. American folk songs and hymns appeared and vanished like phantoms, and the final two-note gesture was ideally dispatched.
In the finale, tenderness counterbalanced the jarring previous movement. Done with Straussian elegance and refinement, Jackiw and Campbell showed keen attention to legato at times, and barbaric lunges at others. By the time the ending arrived, with fragments of 'Rock of Ages' caressing the ear, there likely wasn't a dry eye in the house.
BRUCE HODGES