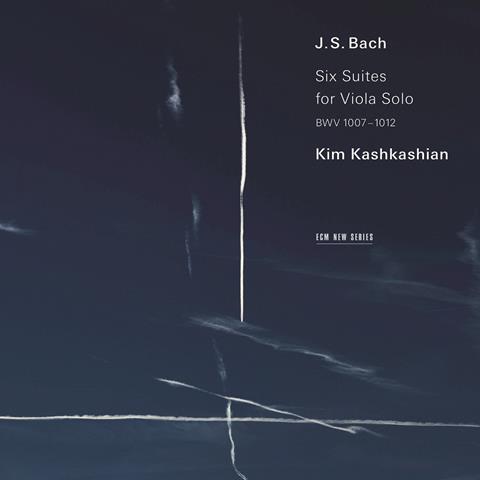 THE STRAD RECOMMENDS
The Strad Issue: November 2018
Description: Playing of subtle light and shade that will bring a smile to your face
Musicians: Kim Kashkashian (viola)
Works: BACH Six Suites for Viola, BWV1007–1012
Catalogue Number: ECM NEW SERIES 2553/54 (2 CDs)
Recordings of the Bach Cello Suites played on the viola are well into double figures, but this new one from Kim Kashkashian certainly belongs among the top of the class. Her interpretation unites elements from historically informed performance practice with consistently imaginative playing that has an almost improvisatory quality.
With typical pedagogic thoroughness, Bach conceived a cycle of increasingly intricate compositions; here they are presented in a different, thoughtfully devised order which throws the variety of their composition into even greater relief. Kashkashian finds different tonal shades for every key and degree of harmonic tension. The melancholic musings of the D minor Suite are swept away by an infectiously joyful G major prelude, phrased with a sprightly spiccato à la Glenn Gould that is guaranteed to put a smile on your face.
A few unusual readings throughout the cycle reveal that Kashkashian has made a thorough study of the music's four surviving sources (there is, alas, no autograph manuscript).
The C minor Suite is performed using the scordatura required by Bach but by no means always observed, allowing the composer's chordal writing to be heard as intended. In compliance with another of Bach's instructions, for the Sixth Suite Kashkashian exchanges her trusty Stefan-Peter Greiner viola for a five-stringed instrument built by Francesco Bissolotti.
With four pairs of strings to bariolage upon, Kashkashian brings across the music's airy brilliance with uncompromised clarity. If her rubato does occasionally occlude the underlying dance rhythms, her understanding of the music's deeper meaning is evident throughout this lifelike-sounding, lovingly produced set.
CARLOS MARÍA SOLARE