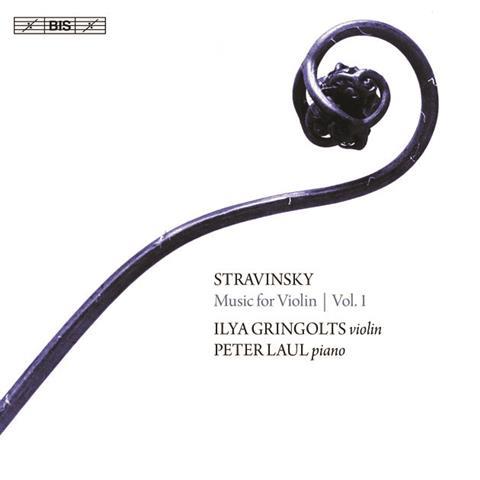 The Strad Issue: October 2017
Description: A somewhat diffident account of self-effacing Stravinsky
Musicians: Ilya Gringolts (violin) Peter Laul (piano)
Composer: Stravinsky
Catalogue Number: BIS 2245 (SACD)
Stravinsky expressed dissatisfaction with the combination of strings and piano. Sometimes I wonder if he wrote the Duo concertant to prove himself right, and not just to give himself and Samuel Dushkin something of his own to play together on tour. Only with the concluding, unexpectedly inward 'Dithyramb' are the neoclassical rhythmic shackles loosened, in a lyric outpouring that anticipates the darkest moments of The Rake's Progress. You might not guess that depth of feeling from Ilya Gringolts's self-effacing account. Perhaps the reticence is down to the unusually muted BIS recording, which is clear enough but backward in coming forward: after his cimbalom imitation, Peter Laul's contribution is rather lost in the opening Cantilena.
Gringolts has made some exciting records as a chamber musician, of Berio, Braunfels and Taneyev as well as the more familiar pleasures afforded by Schumann and Brahms, but I found this hygienically precise. The duo seems most at home in the scrubbing neo-Baroqueries of the suite from Pulcinella. The excerpts from Petrushka, Mavra and The Firebird lack nothing for virtuoso polish, but for a bit of Russian dirt under the fingernails, Dushkin and the composer are required listening. For a modern alternative of equal finesse but more vividly drawn colours, try Anthony Marwood and Thomas Adès on Hyperion. PETER QUANTRILL