Contemporary works bring fresh life to a time-travelling instrument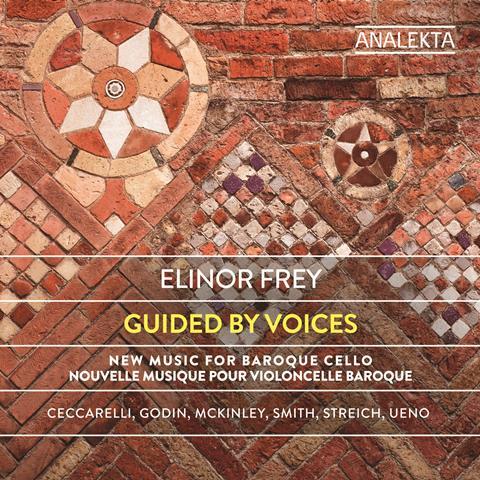 The Strad Issue: July 2019
Description: Contemporary works bring fresh life to a time-travelling instrument
Musicians: Elinor Frey (Baroque cello, five-string cello) Mélisande McNabney (harpsichord)
Works: GODIN guided by voices STREICH Minerva MCKINLEY Cortile di Pilato CECCARELLI With concord of sweet sounds SMITH Ricercar UENO Chimera
Catalogue Number: ANALEKTA AN2 9162
Writing new music for old instruments has a tradition – already the likes of Falla and Poulenc were composing for the recently revived harpsichord, and a few years ago a series of commissions by the Freiburg Baroque Orchestra resulted in the intriguing album About Baroque. This latest project from the enterprising Canadian cellist Elinor Frey follows the same path with a (mostly) unaccompanied recital of specially commissioned music, presented on a vividly recorded CD that features completely convincing, technically flawless playing.
Three of the composers have written for a five-string cello, going their different ways about exploring its possibilities. Scott Edward Godin underlines the timbric contrasts between widely separated registers with short, breathless snatches of music. Isaiah Ceccarelli's slow-paced, meditative piece explores harmonies centred on the instrument's open strings. Ken Ueno begins by concentrating on the low register, with Bachian gestures that stop just short of quotation, before magically employing the higher strings to evoke the tolling of far-away bells.
Of the pieces featuring a regular cello, Ricercar by Linda Catlin Smith is a contemporary take on that Renaissance genre that reflects its searching character, while Lisa Streich's Minerva introduces a haunting assortment of ringing harmonics and their related friction noises, to which the cellist's singing voice is occasionally added. In the one accompanied composition, Maxime McKinley's Pilate's Courtyard (inspired by the eponymous place in Bologna), the continually changing relationship between cello and harpsichord make for a riveting experience. Introductory notes by each composer usefully complete this beautifully presented recital.
CARLOS MARÍA SOLARE