Beautifully balanced performances that wear the music's intensity lightly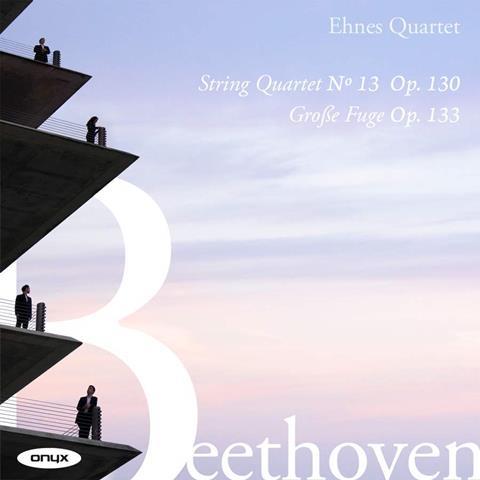 The Strad Issue: August 2021
Description: Beautifully balanced performances that wear the music's intensity lightly
Musicians: Ehnes Quartet
Works: Beethoven: String Quartet op.130; Grosse Fuge op.133
Catalogue number: ONYX 4199
Beethoven punctuated his late scores with a spectrum of accents, calibrated as if in inverse proportion to his terrible handwriting, and admirably the Ehnes Quartet don't add any more of their own in this lucid and free-flowing account of op.130, so that the first movement's contrasts of hymn, fugue and dance follow on without anachronistic disruption.
Just as their portamento melts slower phrases from shards of ice into spring water, so the warmth and fullness of their tone in the following Presto offset its nervous energy. Anyone previously put off op.130 by its unapproachable reputation or some celebrated recordings might listen to the Poco scherzoso or Alla danza tedesca and wonder what all the fuss is about: this is beautifully scaled, affectionate and neatly turned late-Classical chamber music playing which meets the listener more than halfway, yet without shortening Beethoven's expressive horizons.
Listeners on CD may wish to switch the track order: following on the heels of the Cavatina's assuaging cantabile in this performance, Beethoven's replacement finale feels more than ever inadequate to the task of full closure – whereas the Grosse Fuge, presented as an appendix, sustains the momentum of its athletically articulated exposition right through to the adrenaline-fuelled coda, brought off with tremendous flourish rather than through gritted teeth. It's not often that op.130 turns such a positive face to the world: hats off to James Ehnes and all of his magnificent colleagues.
PETER QUANTRILL