Exceptional music making from this cello–piano duo that's never showy for its own sake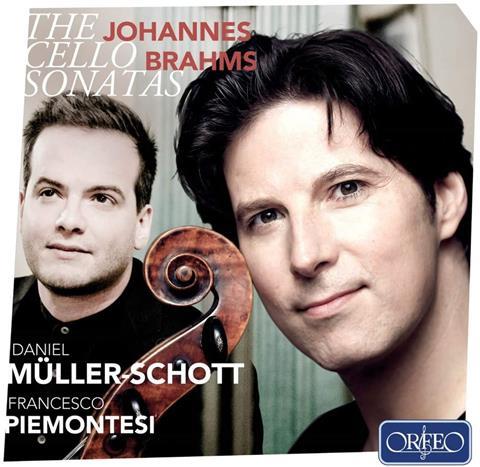 The Strad Issue: October 2020
Description: Exceptional music making from this cello–piano duo that's never showy for its own sake
Musicians: Daniel Müller-Schott (cello) Francesco Piemontesi (piano)
Works: Brahms: Cello Sonatas: in E minor op.38, F major op.99; Violin Sonata no.1 in G major op.78 (arr. P. Klengel for cello and piano)
Catalogue number: ORFEO C979201
To say it's hard to find fault with this disc is a little disingenuous. It's more that Müller-Schott and Piemontesi play with such poise and finish – both individually and as a duo – that it's easy to take their achievement for granted. There's never a glimmer of showy display, so some may prefer performances that are more outwardly charged. But to my ears, we hear Brahms more from 'within'. We get no existential struggle in the E minor Cello Sonata's first movement, for instance, but an inward intensity, as well as an underlying drive to the pacing. Müller-Schott's warm tone and his ear for shaping a melody almost go unnoticed since they sound so natural.
The first movement of the Violin Sonata no.1 in G major op.78 opens with supple transparency, while the second combines soulful nostalgia with a breath of mystery. Also on display here is Müller-Schott's ability to move between the cello's registers with seamless tone. Even in the more symphonically conceived F major Cello Sonata, he and Piemontesi combine fluid expression and lucid textures. There's no shortage of virility, but at the same time the players steer clear of any sign of heavy monumentality.
Piemontesi plays no small part in this exceptional music making; likewise, the recording captures both instruments at their best and is meticulously balanced. A quietly deluxe presentation all round.
EDWARD BHESANIA