Tim Homfray reports from London's Royal Festival Hall for the 31 May 2019 concert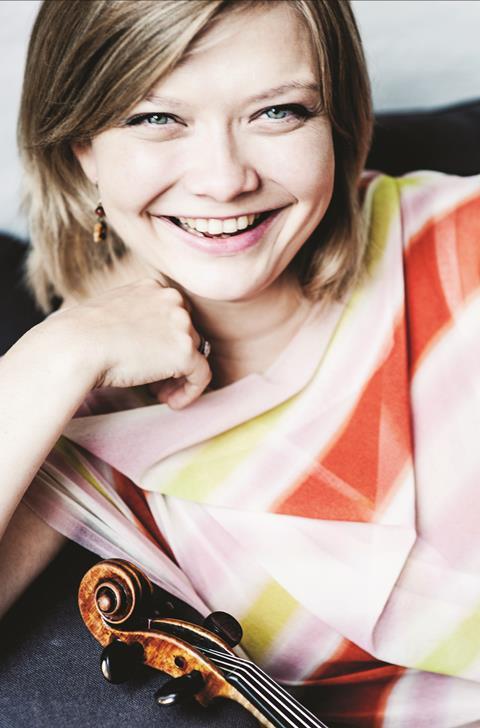 Strauss's Violin Concerto, finished when he was 18, doesn't get out much. But then, not so long ago, neither did his Sonata, which is now firmly in the repertoire. Unlike the Sonata, there is nothing in the concerto that suggests the Strauss music to come, except perhaps its effusive swagger.
The soloist enters early, in the grand Romantic manner: Ibragimova played with appropriate dash. Young Strauss puts his soloist through the virtuosic mill, demands she met with flair and little flourishes of showmanship. Given a melodic line she was mellifluous and eloquent, with ringing clarity up high on the E string and fruity depth on the G string. Elsewhere she nipped up and down the fingerboard with every variety of double-stopping and string-crossing that Strauss could come up with. In the central Lento she brought out the strong contours of the opening theme and later brought nobility to a melody she shared with the horn, before producing beautifully soft, vibratoless playing at the end. The scampering finale was light and capricious, at least until Strauss lets the orchestra off the leash. Ibragimova played with grace and wit and dashed off the concluding fireworks with aplomb.
Elgar's Serenade for Strings opened the concert, genial and shapely, and Sibelius's Second Symphony, which went to some dark places before the jubilation of the ending, brought it to a close.
TIM HOMFRAY