Playing full of dazzling light and shade brings fresh insight to familiar works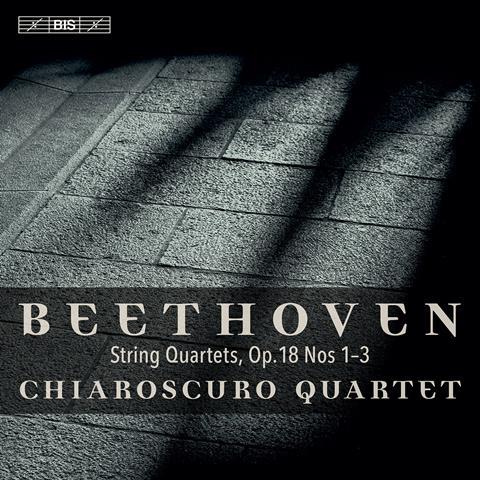 THE STRAD RECOMMENDS
The Strad Issue: January 2022
Description: Playing full of dazzling light and shade brings fresh insight to familiar works
Musicians: Chiaroscuro Quartet
Works: Beethoven: String Quartets op.18 nos.1–3
Catalogue number: BIS BIS-2488 (HYBRID SACD)
One might have assumed there was little left to say in this much-recorded repertoire that hasn't been said many times before – then along comes the Chiaroscuro Quartet to prove us gloriously wrong. Perhaps the most striking aspect of these revelatory performances is the Chiaroscuro's bracingly fearless exploration of the lower dynamic range. This isn't just a question of playing in general less boldly than we are used to, but of exquisitely subtle tonal refinement and restraint, and sharing intimate musical asides. By employing fast and narrow vibrato sparingly – rather than trowelling it on as an all-purpose cantabile tool, and tapping into each instrument's natural resonances – rather than ramping up the tonal amplitude, Beethoven's bracingly inventive writing emerges with unprecedented clarity on every level.
Even the most generic of accompanying figurations never merely chug along, but energise everything around them. The cello line, free of suffocating resonance, integrates into the sound picture as an equal partner. Outmoded Romanticised notions of imbuing these trailblazing scores with furrowed-brow emotional clout, are exchanged for a semantically penetrating and supple world of dazzling light and shade, as befits this remarkable ensemble's distinctive title.
Above all, and bucking the once-pervasive trend in period instrument performances, the Chiaroscuro produces a sound of ravishing sonic and intonational purity, captured to immaculately balanced perfection by producer Andrew Keener and engineer Fabian Frank. Over-familiarity can jade the responses of even the most dedicated Beethovenian, but experiencing these remarkable performances is akin to hearing this groundbreaking music for the very first time.
JULIAN HAYLOCK