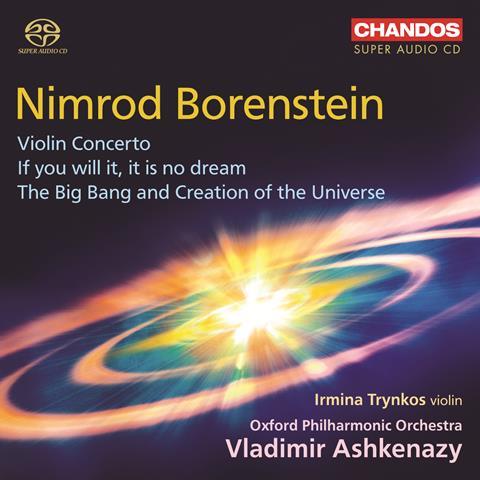 The Strad Issue: November 2017
Description: Contemporary works full of grand gestures and soaring melody
Musicians: Irmina Trynkos (violin) Oxford Philharmonic Orchestra/Vladimir Ashkenazy
Composer: Nimrod Borenstein
Catalogue Number: CHANDOS CHSA 5209
Tel Aviv-born composer Nimrod Borenstein lays bare his love of the large-scale, virtuosic concerto in the opening work of this disc, written in 2013 for Dmitry Sitkovetsky. Self-assured and colourful, it is indebted to Sibelius in the sweeping, melancholic grandeur of its post-Romantic gestures, the violin soaring and singing through an ever more intense dialogue with the orchestra. Underlining Borenstein's inventiveness is his signature use of vibraphone, which has a tendency to rise up through the music's texture in delicate support of the violin, most noticeably in the particularly long-drawn-out opening to the third-movement Adagio.
Irmina Trynkos is an agile and expressive soloist, perfectly capturing the mood of grief-laden tenderness in Borenstein's searching phrases. Her poise in the quick-fire scrambling of the final-movement Allegro never falters and, under the muscular direction of Ashkenazy, the Oxford Philharmonic matches her sense of power and conviction.
The Big Bang and Creation of the Universe is in similarly grand vein, with vividly detailed orchestral colours. Here again, Borenstein's love of the vibraphone is writ large, with soloistic declamations aplenty, though for me the rather static tonality and recurring ostinatos make the pace seem faltering after a while. The later composition for the same forces, If you will it, it is no dream, though shorter, holds greater appeal in its variety of material: it is recorded with the crisp clarity evident throughout the disc.
CATHERINE NELSON