Julian Haylock reviews a collection of instrument-themed short stories from a respected US writer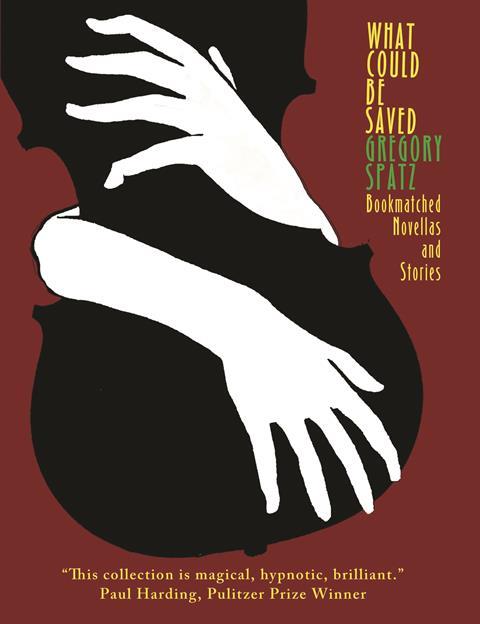 What Could Be Saved: Bookmatched Novellas and Stories
Gregory Spatz
228PP ISBN 9781946482174
TUPELO PRESS $17.95
One might have thought the idea of building a compelling love story around the highly specialised and rarefied world of violin making virtually impossible, yet such is Gregory Spatz's exceptional skill with narrative flow and emotional detailing that What Could Be Saved – the first and longest in this collection of four stories, all based around the violin – compels the reader onwards. The basic premise is the developing relationship between the son of a violin maker (Paul), who has an instinctive eye for quality instruments, and a gifted student (May), on the lookout for a violin upgrade.
What particularly impresses is the way Spatz enhances musical detail and insight in tandem with the protagonists' burgeoning feelings for each other. By the time May takes part in a masterclass, Paul begins to recognise her not-altogether-easy personality in her actual playing. At one point he notices her resistance to a particular piece of professorial advice and how her playing then appears to go on 'autopilot', and how he senses 'the essential core of melancholy and rage which he'd glimpsed in her playing […] withdrawing even further under the surface of the music.' Most of us know exactly how that feels, even if we haven't necessarily expressed it so eloquently.
Spatz subtly inflects his use of language throughout so as to suggest an almost musical ebb and flow, and tantalises sensually whenever Paul comes into contact with May's violin, as when he notices how 'wear from her hours of practice dimpled the ebony'. Readers can rest assured that Spatz has clearly done his homework. At one point he describes a Stradivari copy Paul is inspecting – 'German, probably. Maybe Czech' – as possessing a 'crazed yellow-orange varnish that instantly made him want to set it back down on the table.' I imagine we've all been there at some point!
JULIAN HAYLOCK