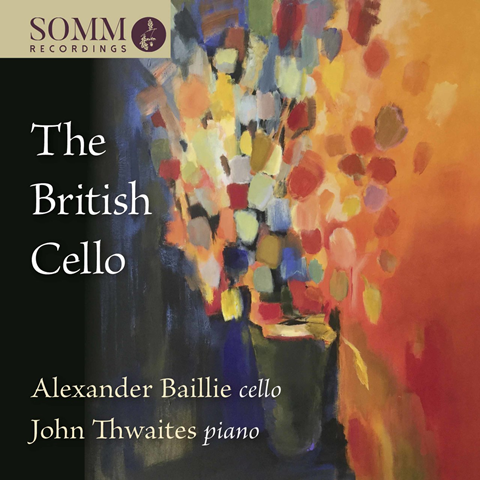 The Strad Issue: May 2018
Description: This British cello recital is a box of discoveries
Musicians: Alexander Baillie (cello), John Thwaites (piano)
Works: Works by Bennett, Bridge, Britten, Cutler, Leighton, MacMillan and Moeran
Catalogue Number: SOMM SOMMCD 0175
It's easy for mixed cello recitals to slip from introversion and melancholy into outright solipsism but, despite programming two named elegies, Alexander Baillie has admirably avoided any such tendency and created a strong, highly repeatable programme full of discovery.
The Sonata by Richard Rodney Bennett is the outstanding find, a four-movement work that is evidently testing, but is cast within conventional means just as Bennett's own idiom pushes at the envelope of modernism, jazz and even English pastorale while (not dissimilarly to his contemporary Henze) never compromising his own voice at the centre of it. Britten's Cello Sonata occupies an even more central stylistic central point, drawing on both Russian and English playing styles – to which Baillie, a student of both Rostropovich and Joan Dickson, pays eloquent witness.
The implications of Britten's writing may still be felt in the angular contours of James MacMillan's Second Sonata, whereas the arching double-stopped melody of Joe Cutler's 2016 Was a Sad Year for Pop Music chimes with the elegies of Bridge and Leighton while crafting a subtle, bluesy tribute to the arts of Bowie, Prince and Leonard Cohen. Intonation slips a little in Britten's bravura finale, but otherwise Baillie gives satisfying and strongly characterised accounts, well balanced in the recorded mix with John Thwaites's piano.
PETER QUANTRILL