The 'Fruh' cello will be performed as part of the Sioux City Symphony Orchestra's 100th birthday celebrations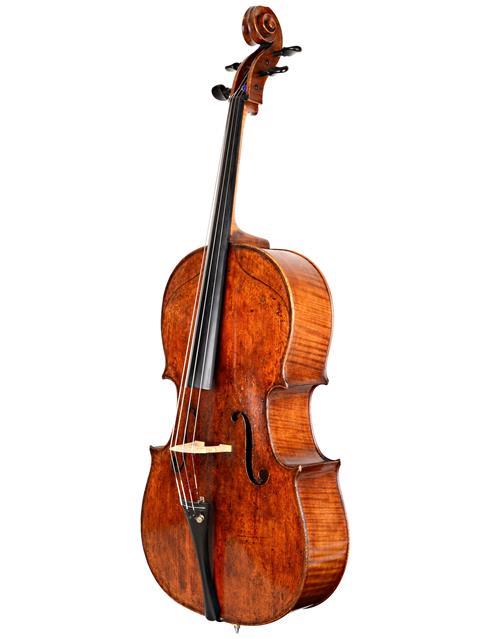 The National Music Museum in South Dakota, US is to allow one of its rare collection of Stradivari instruments to be played live in concert.
On 17 October 2015, the Sioux City Symphony Orchestra, which celebrates its 100th anniversary, will present 'Night at the Museum', featuring the Stradivari 'Fruh' cello. Made around 1730 in the great maker's workshop – possibly by one of his sons – the instrument was originally a bass viola da gamba with five or six strings and frets, but was converted into a cello in 1831, and bought by cellist Karl Fruh at auction in Chicago in the early 1980s.
The performance will also feature the museum's Calisto harpsichord, made in 1780, a keyed trumpet performed by Baroque trumpeter Barry Bauguess, and a Martin alto saxophone.
Watch: Endoscope reveals internal view of Stradivarius violin#
Photo: Emanuele Marconi, courtesy National Music Museum