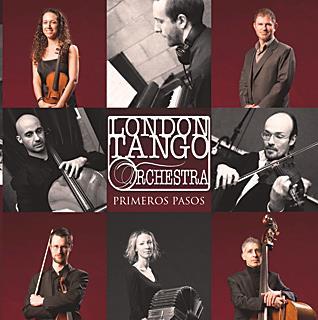 The Strad Issue: May 2015
Description: London's premiere tango ensemble takes its first steps on disc
Musicians: London Tango Orchestra/Caroline Pearsall (violin)
Composer: Various
With regular imported dance shows at Sadler's Wells and the eight-piece London Tango Orchestra (LTO) performing gigs across the city, London clearly has a market for classic tango. This ensemble of Argentinian and British players describes itself as an orquesta típica, a large chamber ensemble typical of tango's golden age a century ago. This simply presented debut album (Primeros pasos means 'first steps') features some of the most famous classic tango pieces – Malena, Milonga sentimental – alongside nods to contemporary tango, chiefly Piazzolla's sleazy Milonga del Ángel.
The LTO plays with the rhythmic alacrity of an ensemble formed to perform with dancers. Singer Guillermo Rozenthuler has a velvety, fluid voice, and the bandoneón and piano add rhythmic bounce. But string playing is at the heart of the LTO sound, from the utterly distinctive vertical string scrapes to swooping glissando flourishes. The group string sound is a little thin at times – not helped by the dry, exposed recording – and there are ragged edges in tuning and ensemble playing. Yet there are fine string moments too: among them the tense build-up on La Yumba, the staccato riff on Pavadita and the commanding lead violin solo on La Cumparsita.
TIM WOODALL