For the first time in its 36-year history, a UK player took the first prize at the Isle of Man competition. Tully Potter reports on the week-long event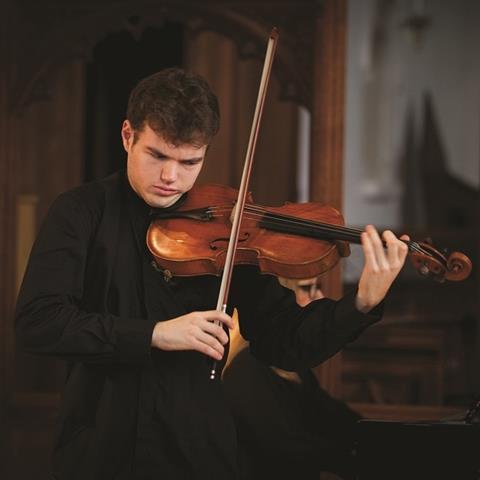 One of the best weeks ever: that seemed to be the general feeling at the end of the twelfth Lionel Tertis International Viola Festival and Competition, held in Port Erin on the Isle of Man from 12 to 19 March. For the first time in the entire 36 years of the triennial event there was a British winner, Timothy Ridout (pictured), and the rest of the top-placed violists were of a superb standard. Having been at all eleven previous competitions, I can confirm that the general level of playing has steadily improved.
Ridout, a student of Martin Outram at the Royal Academy of Music (RAM), has the British virtue of uncomplicated musicality, along with a high degree of technical competence. He won through what jury chairman George Caird called 'decisive playing' in all four rounds, to add the Tertis to his first place in the Cecil Aronowitz event in Birmingham two years ago. Still only 20, he should have a productive career: his tone over most of the range is focused and beautiful, and if it lacks something on the upper reaches of the A string he has plenty of time to put that right. He was rewarded with the £7,000 Lillian Tertis Memorial Prize, the promise of a London recital and a bow from Bishop Instruments & Bows.
Second prize went to an archetypal tall, dark Frenchman, 24-year-old Manuel Vioque-Judde, a genuine 'character' who occasionally overdoes the drama but is never dull. A former boy chorister who has studied with Laurent Verney, Jean Sulem and Tatjana Masurenko and is now with Lawrence Power at the Zürich Hochschule der Kunst, he too has tremendous potential. He took the Ruth Fermoy Memorial Prize of £5,000.
[caption id='attachment_21807' align='alignnone' width='300']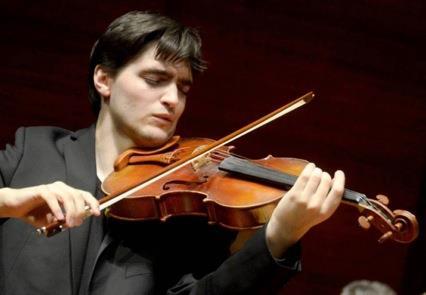 Manuel Vioque-Judde[/caption]
Based purely on the semi-final and final, my own vote went to Wenhong Luo, 23, from China, another Outram pupil who started with Su Zhen in her native country and is now with Kim Kashkashian in Boston, MA, US. A very sensitive player with an attractively individual tone, she was the only finalist to play the tricky set piece, fenodyree by Stuart MacRae, from memory. She carried off the Artur Rubinstein Memorial Prize of £3,000.
[caption id='attachment_21808' align='alignnone' width='200']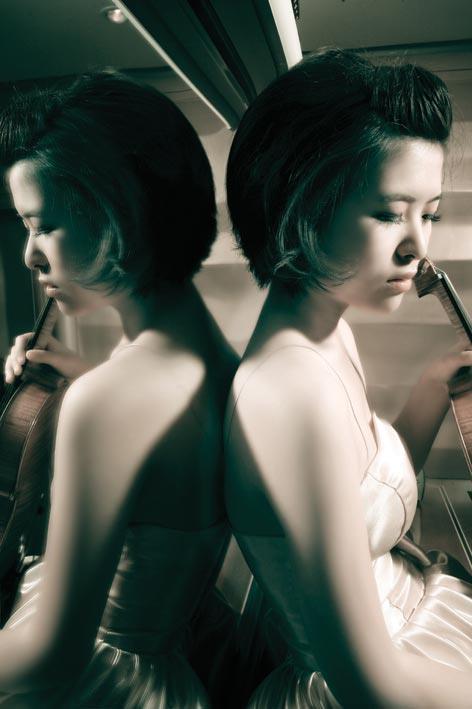 Wenhong Luo[/caption]
For the first time, the semi-finalists and finalists had to play in a chamber work, Beethoven's C minor String Trio op.9 no.1, so we heard eleven performances of it altogether. Krysia Osostowicz of the Dante Quartet was the violinist and Jane Salmon of the Schubert Ensemble the cellist. I think it was a successful innovation – and it was fascinating to hear how the various violists affected the performances. Of the five semi-finalists who did not go through, I was impressed by So Hui Yun, 19, from South Korea, and Steve Doman, 27, the other outstanding British entrant. Two others, Hae-Sue Lee from South Korea and Ming-Yu Hsu from Taiwan, are only 16, so I hope they will return in 2019.
In the usual concert for non-finalists, I appreciated Doman's Walton, 27-year-old Russian Grigory Maximenko's Bloch and the Bach of another 27-year-old, Lisa Bucknell from Australia. A large number of subsidiary prizes were distributed at the final to those who did not hit the headlines.
Almost a hundred entrants applied, by sending a DVD to be assessed by a London jury. This panel whittled the numbers down to just under 40, who were due to play in the second round before a panel consisting of Yuri Bashmet (Russia), Wing Ho (China), Garth Knox (Ireland) and Thomas Riebl (Austria). In the event, a jury smaller than usual and without any female representation was hit by foggy weather at various airfields, which meant that Bashmet and Knox arrived late. So the second round was heard by just two jurors, plus chairman Caird, and the full panel was convened only for the third round.
Among the recitals were a magnificent evening of British music from violist Sarah-Jane Bradley and pianist John Lenehan, a typically entertaining and thought-provoking solo programme from Garth Knox (with a little help from Louise Lansdown and Thomas Riebl), Yuri Bashmet's Shostakovich and Riebl's own recital on his five-stringed Bernd Hiller instrument – using an interesting choice of bows. Lansdown's major task was to direct the Viola Ensemble sessions and they gave an enjoyable concert, despite a slight excess of Bach (I was sorry that a Galliard by Praetorius was voted down by the participants).
The Tertis is a competition with an unusual flavour: it runs in parallel with a number of workshop activities, so workshop participants provide a ready-made audience. This time the lectures and ensemble sessions took place in the nearby church hall, which reduced the pressure on the main Arts Centre auditorium. Port Erin residents lend their houses and pianos for practising and rehearsal – here I must mention the official accompanists, Caroline Dowdle, Anthony Hewitt and Sophia Rahman, whose artistry not only helped the contestants and some of the recitalists but was a source of pleasure in itself.
Since Lillian Tertis set it up in 2003, the Tertis Foundation chaired by Margaret Lyons has provided the funding and the three major prizes, and some of the trustees are always to be found among the throng. This year we enjoyed reunions with veteran violists Christopher Wellington and Jonathan Barritt (Timothy Ridout's former teacher at the Junior RAM), as well as fellow trustee Cathy Connolly.
Terrific weather contributed to a very enjoyable sojourn – a great change from 2013, when we were hit by the worst snowfall in more than 50 years – and George Caird's courteous, authoritative and genial chairmanship was crucial in maintaining a happy atmosphere. In her traditional speech Mrs Tertis, who died in 2009, always used to tell us how much her husband would have enjoyed 'the goings-on at Port Erin', and I think that spirit still hovered over the Erin Arts Centre for the duration of the festival. All in all, it was a triumph for director John Bethell and administrator Gloria Balakrishna.