Cellist Wolfgang Emanuel Schmidt guides players on how to create the perfect image of a swan gliding through water, in this extract from the December 2021 issue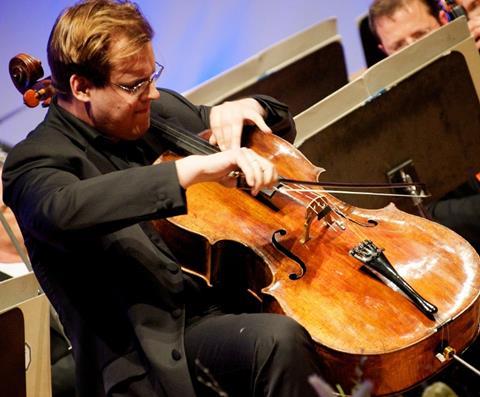 The following extract is from The Strad's December 2021 issue Masterclass 'A lesson in performing short pieces'. To read it in full, click here to subscribe and login. The December 2021 digital magazine and print edition are on sale now
Saint-Saëns's 'The Swan'
Imagine a swan gliding across water, with nobility, elegance and pride, and try to focus on that big picture rather than on individual emotions. Pay attention to the little details. For example, bar 3 has a rest, but bar 7 does not. To bring out this transformation of two two-bar phrases into a more intense four-bar phrase, find a different vibrato for the A in bar 4 and the A sharp in bar 7, and release away through bars 3–4, then phrase towards the A sharp in bar 7. The shift in bar 5 can be relaxed, with a diminuendo, and in bar 9 it can be expressive, with a crescendo to add tension. The sequence in bars 10 and 12 should sound different each time, too, in dynamic and colour. The first one could be full and rich, and the second quieter and more hesitant, with a faster vibrato and bow speed, and an airy, dreamy sweetness.
The minor material from bars 14–15 repeats in the major in bars 16–17. I like to diminuendo towards that C sharp, with a fast vibrato and a sweet sound that grows towards the F. I then lighten the F sharp, to move into the bar 18 memory of the theme. The sound here can be airy and bright, with a faster vibrato in dolcissimo, leaving room to crescendo into bar 22. Here you can slow the vibrato and sink the bow into the string. Every shape and colour should contribute to one majestic, eternal image of a swan passing by on a lake.
Listen to Wolfgang Emanuel Schmidt play The Swan here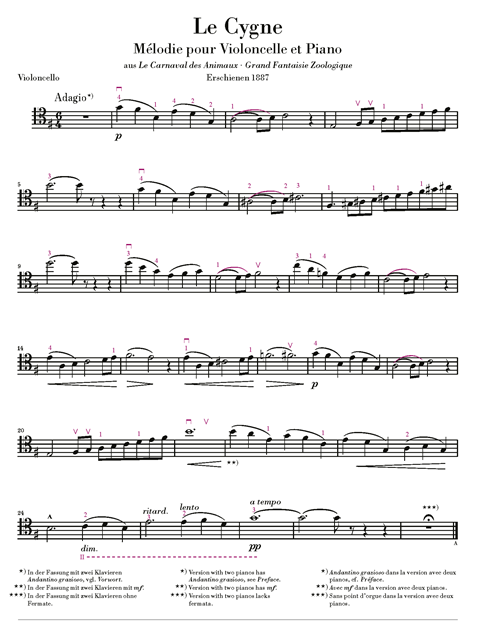 Colour and spontaneity on stage
To check that you really are using different expressive tools when you play these pieces, record yourself. Are you really playing with a faster vibrato and more bow, closer to the fingerboard? Do your bow and vibrato slow down when you mean them to? Has the amplitude of the vibrato changed as much as you had thought? In performance you will have to exaggerate everything, like an actor who has to over pronounce every syllable on stage so that it is understood in the hall. For inspiration, I recommend listening to recordings by great violinists including Heifetz, Kreisler and Aaron Rosand, to hear how they approach slides, dynamics, vibratos and fingerings to bring out their own beautiful, unique characters.
I also recommend practising the beginning of any short piece in five different characters, to give yourself the flexibility to adjust your interpretation on stage. By learning to create different colours and emotions on demand, you will build confidence, mastery and control, so that you can decide on stage which colours and emotions you want to portray. There is always the a risk that you'll make a 'wrong decision', but it is worth it, because it is that spontaneity that makes a performance magical, unique and alive.
Read: Masterclass: A lesson in performing short pieces by Wolfgang Emanuel Schmidt
Read: Popper cello etudes: Rites of passage
Read: How to improve your sound by practising on open strings
This article was published in the December 2021 'Double Basses of Venice' issue

The north Italian city-state produced some of the country's finest instruments . Explore all the articles in this issue

More from this issue…