Ahead of a performance on 29 November, the London Philharmonic Orchestra leader recalls the joys and challenges of a work he'd not heard until a few years ago, as well as tips and advice for those learning the piece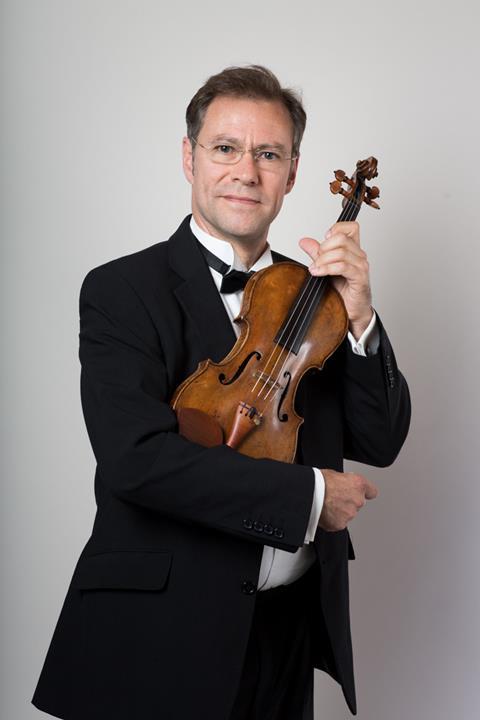 Discover more Featured Stories like this in The Strad Playing Hub
When did you first come across Florence Price's Violin Concerto no.2? Will your performance on 29 November be your first performance of the work?
A couple of years ago, the London Philharmonic Orchestra's artistic director Elena Dubinets suggested that I choose one of Florence Price's two violin concerti to perform as soloist with the LPO. At that point in time, I'd never heard either concerto and there were very few performances available on YouTube to watch. That has changed rapidly since. I very quickly decided that the second concerto (composed in 1952, one year before her death) is by far my favourite of the two. It's approximately 15 minutes long and in one movement. What sold it to me was the glorious second subject slow theme.
My first performance of this concerto will be on 29 November in the Royal Festival Hall with the LPO. After that I have two more concerts scheduled in the Canaries end of January and one more in Bruges, Belgium soon after, all with my beloved LPO.
The unpublished manuscript of this concerto was discovered as recently as 2009 during a house renovation near Chicago. This house turned out to have been the summer home of Price more than a half century ago.
Can you give some advice to string players learning the work? What's the trickiest section or technique for you in the piece, and how do you overcome it?
From a technical point of view, even though the writing is quite violinistic, Price throws in some surprisingly challenging and super fast passages! They often appear out of nowhere, and if not handled with care could leave an impression of 'what was that!' There are several moments which I find particularly challenging to play with sufficient clarity in the tempo prescribed. The problem is that one can't play everything slower to accommodate them, because then the music surrounding those passages would suffer. Finding the convincing tempo relations was indeed one of my first concerns when studying this piece. During many of the most technical passages, Price leaves the solo violin on its own and exposed. I think, taking into account that in her first concerto she wrote many little cadenzas throughout, one could argue here that during these moments where nothing or very little happens in the orchestra, the soloist could have a certain freedom like in a cadenza to add clarity and virtuosity at the same time.
Another challenge for me is how to musically find direction in certain extended passages where the writing is rhythmically quite square, the accompaniment has a chord on every beat and on top of that Price puts an accent on every chord. I think it's important to realise that not all accented notes are equally important, and to still search for the longer line and musical direction, otherwise these moments could become scholastic. Having said that, there are reminders of Prokofiev (whom I adore) in these passages, so it's about finding a convincing balance.
Technically the most difficult bar I think is bar 286 which has a descending whole tone scale in thirds starting on a high C (3 octaves above middle C) and A flat in fast triplets. While this would present no challenge on a piano, the range is quite high for playing in thirds on a violin and I think this bar compares well to any of the most difficult bars in Paganini's writing! Paganini though probably would have rather lowered the bottom note of each third by an octave, therefore changing the intervals into tenths, which is more violinistic, at least for the first part of the passage until a slightly lower range is reached. I have to admit that I can only practise this bar for a few minutes per day out of fear of tendonitis! Talk about blood, sweat and tears… Another outstanding moment is bar 129 where the soloist needs to be a bit of a contortionist to pull it off.
I can only practise this bar for a few minutes per day out of fear of tendonitis! Talk about blood, sweat and tears…
What are you looking forward to when you perform this piece?
I'm looking forward enormously to hearing the lush orchestral sound around me for the first time, because the piano reduction score which I'm using in my preparation, is more limited and bare in places, and simply doesn't include important solo flute or the bluesy solo trumpet moments for example which appears in the orchestral score.
This concerto has a distinct American feel and my first impression was of Korngold, but there are even moments of Prokofiev. The concerto opens with a bold orchestral introduction after which the solo violin enters in a quite rhapsodic and cadenza-like way, almost like the Tchaikovsky concerto. After that the soloist plays the first subject theme which is characterised by a double dotted rhythm. This theme is light and fresh, and interestingly only appears in the solo part once. The soloist will never play this theme again, however it appears in the orchestral part many times throughout the entire piece. This dance-like theme is effective not only during the many orchestral interventions, but also as an accompanying undercurrent throughout.
The lush and unashamedly romantic second subject theme, comes four times in total. It's strategically placed throughout the work and appears every time in a different key. It's played three times by the soloist, each time starting in a higher register. The final time starts on a D three octaves above middle C. In the latest edition this note has been changed in the violin part to a B just below. While this change makes the note more accessible to find out of nowhere and with almost no time to prepare, I find it a pity as it somehow softens the impact. I feel that this final statement of the theme is the most heroic one of them all, therefore I will stick to the original version and play the top D, but starting with an upbow. The only time that this theme is presented by the orchestra, the soloist plays two pages of obligato sextuplets. These two pages took me the longest to learn, as the notes can appear very random at first and is delicate for intonation. Hearing it however together with the glorious melody played by the orchestra, I think this is probably the most beautiful moment of the piece all together.
What instrument are you using to perform the concerto?
For this performance I will be using as always my Nicolo Bergonzi violin from 1780.
London Philharmonic Orchestra leader Pieter Schoeman performs Florence Price's Violin Concerto no. 2 with the LPO, conducted by Kristiina Poska, on Wednesday 29 November, 7:30pm, Royal Festival Hall. Tickets are available here.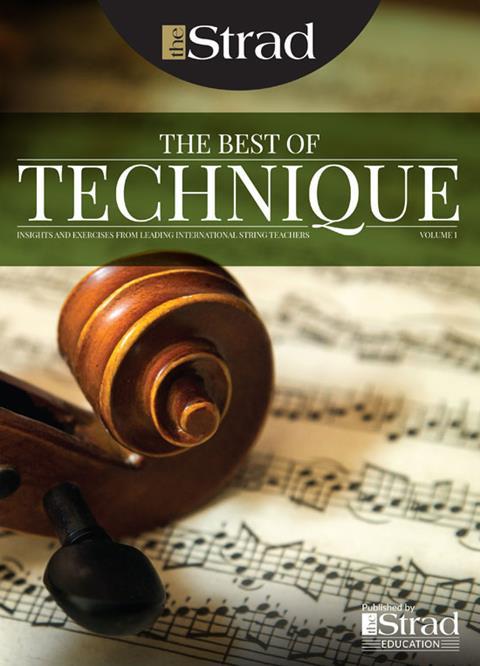 In The Best of Technique you'll discover the top playing tips of the world's leading string players and teachers. It's packed full of exercises for students, plus examples from the standard repertoire to show you how to integrate the technique into your playing.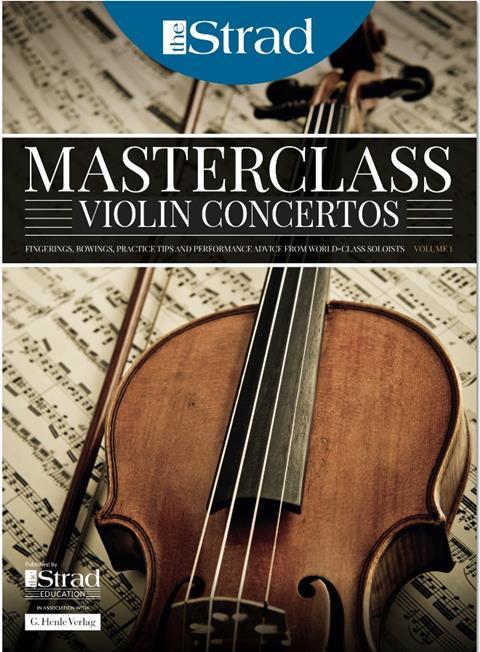 The Strad's Masterclass series brings together the finest string players with some of the greatest string works ever written. Always one of our most popular sections, Masterclass has been an invaluable aid to aspiring soloists, chamber musicians and string teachers since the 1990s.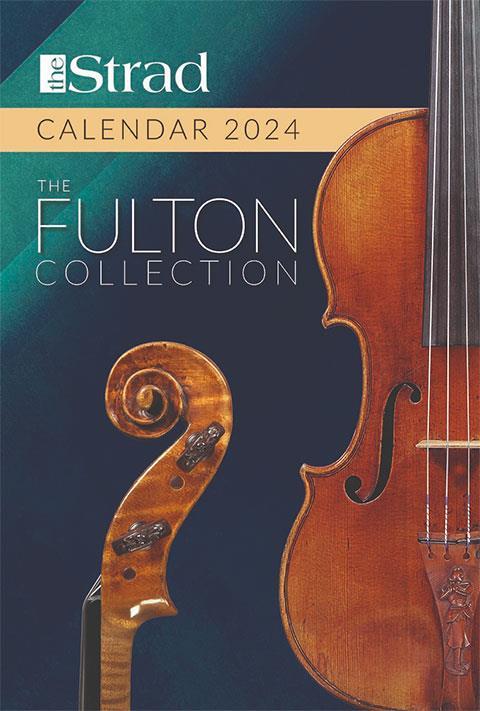 American collector David L. Fulton amassed one of the 20th century's finest collections of stringed instruments. This year's calendar pays tribute to some of these priceless treasures, including Yehudi Menuhin's celebrated 'Lord Wilton' Guarneri, the Carlo Bergonzi once played by Fritz Kreisler, and four instruments by Antonio Stradivari.