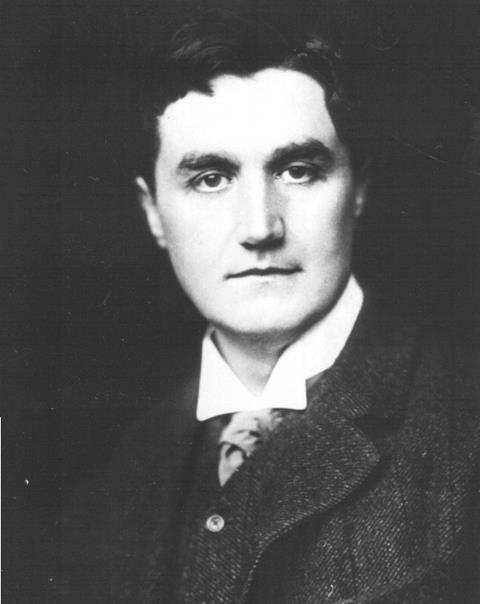 A new online archive from the English Folk Dance and Song Society (EFDSS) will make more than 58,000 documents from twelve of England's most important folk music collections freely available to all, including a wealth of fiddle- and string-related material.

The Full English will be the most comprehensive digital archive of English folk music in the world, featuring manuscripts, notes, letters, recordings and other items from collections including those of Percy Grainger, Cecil Sharp, Ralph Vaughan Williams (pictured) and Frank Kidson. It has been made possible by a grant of £585,400 from the Heritage Lottery Fund.

Malcolm Taylor, director of EFDSS's library and archive and the driving force behind the project, explained: 'We've been talking about it for about ten years. The whole idea is about getting this music back to the people. Not everyone is comfortable or confident using libraries or archives, and there's also a geographical problem – a lot of people simply can't get to them. Our idea was to break down those barriers.'

He continued: 'It's a remarkable body of material, and you can see all the regional variations. A lot of people think folk music is very regional, but that's nonsense –tunes move around all the time. If someone wants to look up fiddle tunes, they'll find lots of variations over time and location – and also lots of books of traditional fiddle music.'

The archive also contains Sharp's photography collection of early 20th-century fiddlers, as well as early cylinder recordings by Sharp and Grainger of regional English fiddlers. 'There's also a geographical component to the archive,' Taylor explained, 'so you can discover what's been collected literally down the road from you.'

The launch of The Full English also marks the start of a collaboration between EFDSS and nine regional partners in a UK-wide community and schools learning programme, which begins in July and includes participatory events, concerts, and archive and history projects, as well as creative projects in primary and secondary schools. The launch is also marked with the release of a CD of specially commissioned new and newly arranged music, which includes contributions from fiddlers Seth Lakeman, Nancy Kerr and Sam Sweeney.

The Full English is launched on 20 June at www.vwml.org.uk.