18-year-old Kingsley Lin and 17-year-old Ezo Dem Sarici now play the instrument, once belonging to a member of the Auschwitz Women's Orchestra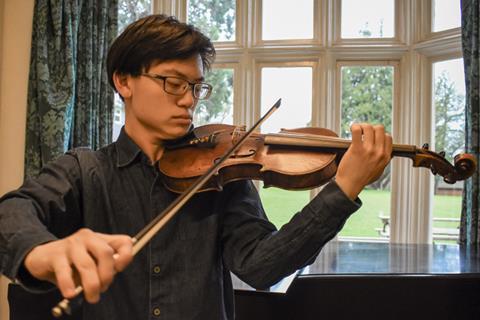 A violin previously played by a young woman in Auschwitz is being given a new life by the children of The Yehudi Menuhin School.
After fleeing the Bolsheviks with her family in 1917, Rosa Levinsky, a young violinist with the Berlin Philharmonic Orchestra, was arrested by the Nazis on Kristelnacht in 1938 and eventually ended up in Auschwitz. Like other musicians imprisoned in the camps, she was saved by her music-making, as she was forced to join the Women's Orchestra where she played the violin her father had brought from Russia twenty years earlier.
She spent the last five months of the war in Bergen-Belsen, and on being released in 1945, was transferred to a hospital in Germany, then returned home to the UK after testifying at Nuremberg.
As a result, she missed, by a matter of weeks, the performances by Yehudi Menuhin and Benjamin Britten at the Displaced Persons' camps at Belsen on 27 July 1945.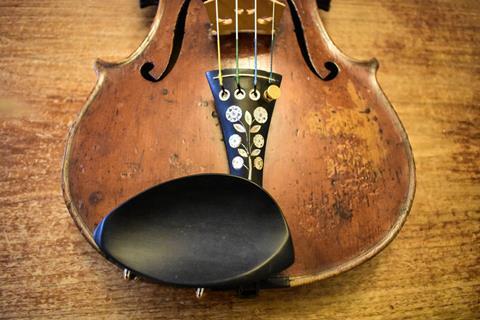 Upon her death, the violin passed to Levinsky's brother, a successful musician, who in turn left it to his daughter Natalie Cumming upon his death in 1984.
Cumming told her family's story and that of the instrument in her book The Fiddle, and in 2018, the violin was restored in an episode of BB2's The Repair Shop.
Following the restoration, the instrument was donated in perpetuity to The Yehudi Menuhin School, where it is now regularly played by two pupils: 18-year-old Kingsley Lin and 17-year-old Ezo Dem Sarici, both of whom have been taught by Boris Kucharsky, a protégé of Menuhin himself.
Both musicians have played the violin at various events; the most recent being a performance from Dem Sarici at Central Synagogue London on 26 January to mark the 75th anniversary of the liberation of Auschwitz.