Several UK schools are reducing or completely removing music in the curriculum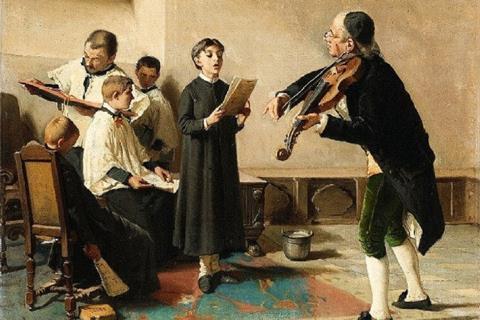 According to research by the University of Sussex, music education is at significant risk of disappearing. Academics from the University's School of Education and Social Work surveyed almost 500 schools this summer. The research discovered:
An increasing number of schools reducing or completely removing music in the curriculum for year 7, 8 and 9 students, resulting in some schools now not offering music as a curriculum subject and in others taught only on an 'enrichment day' once a year.
A decline in the number of schools offering GCSE music and other Key Stage 4 qualifications with some schools only offering it outside of school hours if at all.
The English Baccalaureate (EBacc) specifically as having a negative impact on the provision and uptake of music in schools (within and beyond the curriculum) with some schools discouraging top set students from taking music at KS4 because of the EBacc, whilst in others lower ability students were prevented from taking music so they could concentrate on core subjects.
15.4% fewer centres offering A Level music in 2018 compared to 2016, and a reduction of 31.7% in A Level music technology. This is likely to be reflected in the decreasing number of candidates sitting these qualifications in 2019 and 2020.
An increase in music teachers teaching outside their subject area – over 70% cited often doing so since 2016, and a potential rise in redundancies for music teachers in the next academic year, with some responses noting that music teachers were not being replaced when leaving or retiring.
Dr Ally Daubney, Senior Teaching Fellow in Education at the University of Sussex, said: 'Having warned in 2016 that performance measures and funding cuts risk making music education in school extinct, our recent research highlights that the situation is now at crisis point in many secondary schools.' She continued: 'we need to act now in order to reverse this decline and find ways to support schools to offer a sustained music education for all.'