The American cellist has died from cancer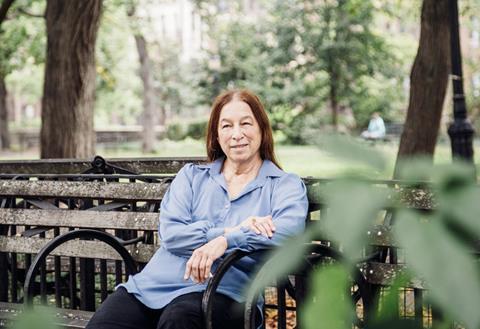 Read more news articles here
American cellist Maxine Neuman has died aged 74 after a long battle with cancer.
During her career, Neuman performed extensively throughout North and South America, Europe, and Japan recording with labels such as Deutsche Grammophon, EMI, Orion and Sony as well as having three Grammy Awards to her name.
Born in July 1948 in New York, Neuman studied with Bernard Greenhouse receiving her bachelor's and master's degrees in performance from the Manhattan School of Music.
As a soloist, Neuman performed across a range of genres, recording Schumann's Cello Concerto in Count Esterhazy's palace in Austria and performing with the heavy metal band Metallica. Neuman considered herself a long-time champion of contemporary music, commissioning and premiering works by many of today's leading composers.
Neuman co-founded the Walden Trio, the Vermont Cello Quartet, the Cresent String Quartet, the Claremont Duo and Duo Cellisimo. She was principal cellist of the Orchestra of St. Luke's and played with the American Classical Orchestra, American Composers Orchestra and the Westchester Philharmonic.
Passionate about education, Neuman left her principal cellist position to teach at Bennington College, Vermont until 1994. She taught cello at Williams College, Long Island University and the Hoff-Barthelson Music School. Neuman also appeared on various string juries across America.
In addition to her three Grammy Awards, Neuman was recipient of the Rockefeller Foundation Grant, the Ford Foundation, and the National Endowment for the Arts.
A GoFundMe page was set up by friends of Neuman and her husband Reinhard Humburg to help with medical costs. Recently, Humburg who had been Neuman's sole caregiver for three years, was diagnosed with stage four pancreatic cancer. So far the fund has raised $76,035 of its $80,000 target and messages of love and support continue to flood in.
One person wrote: 'She inspired me to play better! We will miss her so much!'