Alexandra Conunova's violin was taken from her at Chisinau airport customs upon suspicion of smuggling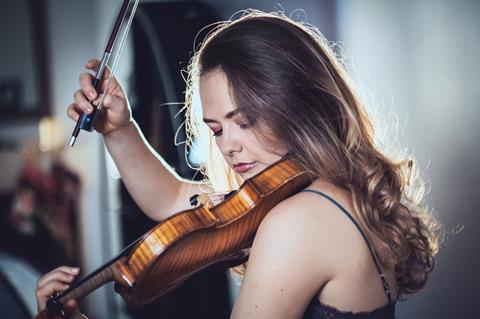 Customs employees at Chisinau Airport overzealously seized a €2 million Giovanni Batistta Guadagnini violin from Moldovan violinist Alexandra Conunova as she was travelling to Russia.
Arguing that Conunova had not stated the worth of the violin during routine customs procedures, the employees filed a criminal case against the violinist, suspecting the high-value instrument was being smuggled out of the country. Conunova explained that she does not own the instrument, the Guadagnini c.1785 'Ida Levin' violin, but it is on loan to her from a Swiss music supporter, Cedric Berger.
The Moldovan culture minister has since apologised for the incident, claiming the officials to have acted out of 'confusion and excessive zeal', however the instrument's papers continue to be investigated as the violin is retained at the airport.
Conunova won joint first prize at the Joseph Joachim International Violin Competition in 2012, and has also won prizes at the XV International Tchaikovsky Competition and the Singapore International Violin Competition. She performs internationally as a soloist and recently recorded Vivaldi's The Four Seasons during the Covid-19 pandemic.
Read: Listening to my idols makes me a better violinist, says Alexandra Conunova
Watch: Alexandra Conunova plays Vivaldi's Four Seasons