Report into behaviour of William Preucil, as well as principal trombonist Massimo La Rosa, sees both their positions terminated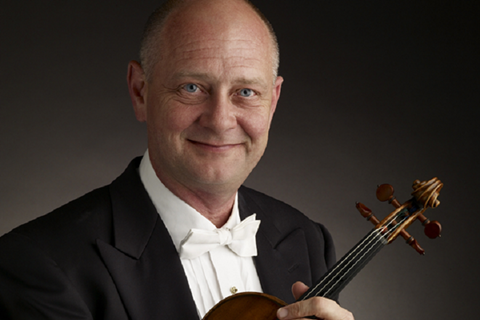 The Cleveland Orchestra yesterday published an independent report into sexual harassment allegations against its concertmaster William Preucil and principal trombonist Massimo La Rosa.
Both had already been suspended by the orchestra pending the independent investigation, but their positions have now been official terminated.
The complaints against Preucil, the orchestra's concertmaster for the past 23 years, first appeared in a Washington Post exposé at the end of July. Following publication more allegations surfaced, and the independent investigation by law firm Debevoise & Plimpton spoke to a total of eleven women who described 'experiencing sexual misconduct or sexually harassing behavior' by Preucil. Evidence was also received relating to a further nine cases.
The report states that 'The earliest instance of misconduct directly reported to the investigators took place in 1996, and the latest reported incident took place in 2007. The youngest victim was 17.'
An announcement from the Cleveland Orchestra noted: 'The investigators found that Mr. Preucil and Mr. La Rosa engaged in sexual misconduct and sexually harassing behavior with multiple female students and colleagues over a period of years while employed by the Orchestra.
'Moreover, the abusive conduct by both performers was made possible by their positions of power within the Orchestra and in the broader world of classical music. According to the investigation, women who were victims were intimidated by Mr. Preucil and Mr. La Rosa, and were afraid to take action after they were subjected to the unwelcome behavior.'
André Gremillet, the orchestra's executive director, said: 'We are grateful to everyone who came forward to help with this investigation and intend to move forward as an orchestra community with a clear resolve to be more responsive and protective of our musicians, staff and anyone with whom our people interact.'
The orchestra is instituting new policies and procedures relating to harassment or other ethical violations, including creating an independent hotline for confidential complaints.
'We want to thank the victims for having the courage to come forward, and we are truly sorry about the reprehensible behaviour of the two members of The Cleveland Orchestra that caused them so much harm,' Gremillet said.
The full text of the investigation report by can be found here [pdf]