The 21-year-old took home the first prize and audience prize in Hamburg competition with performance of Schumann concerto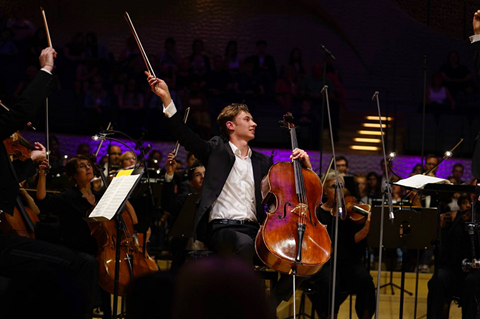 Sebastian Fritsch, 21, from Stuttgart, is the winner of the 2018 Tonali competition, taking the €10,000 first prize, plus additional €3,000 audience prize.
Fritsch, who studies with Jean-Guihen Queyras at the Hochschule für Musik Freiburg, performed the Schumann concerto in the final at Hamburg's Elbphilharmonie concert hall, with the Deutsche Kammerphilharmonie Bremen conducted by Joshua Weilerstein.
He also won the Mariinsky Orchestra special prize, which will see him perform as part of The Stars of the White Nights festival in St Petersburg.
Runner-up Bryan Cheng, and third placed Manuel Lipstein won €5,000 and €3,000 respectively.
Held annually, the Tonali competition concentrates each year on one of three instruments: violin, cello and piano. Open to musicians residing in Germany between the ages of 16 and 21, the contest includes community performance elements, matching each of its 12 finalists with a different local school.
Watch Sebastian Fritsch's performance in the final below