The grants will assist seven music charities in Palestine, UK, Italy and the Netherlands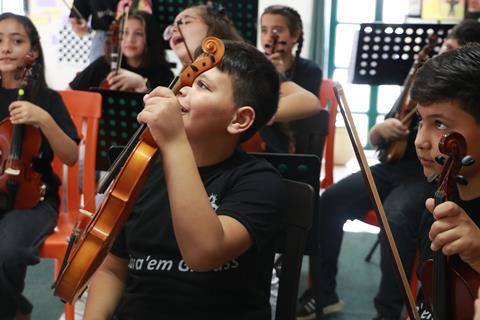 Read more news stories here
The Borletti Buitoni Trust (BBT) has announced seven new recipients of BBT Communities funding. The grants, awarded to music charities that help the disadvantaged and underprivileged in music, will go to:
Al-Mada for Arts-based Community Development (Palestine)
Bournemouth Symphony Orchestra (UK)
Chineke! Foundation (UK)
Fondazione Perugia Musica Classica (Italy)
Musicians Without Borders - Rwanda Youth Music (Netherlands)
Società del Quartetto di Milano (Italy)
Multi-Story Music (UK)
The seven new grants bring the total to 20 since the first biennial grants were awarded in 2019. Grants are between £15,000 and £40,000 to assist special projects and ongoing endeavours.
The grants come at a time while arts funding is being cut from numerous organisations, with many areas of the world fighting poverty, poor health, discrimination and isolation. Illustrating her belief that music can make a positive impact on wellbeing in disadvantaged communities, BBT co-founder Ilaria Borletti Buitoni said, 'I notice a growing number of musically trained people, including our young musicians, who are very serious about finding ways to share their talent and skills with disadvantaged sectors of the population for whom participation is not so easy – and they recognise the mutual benefits of doing this. I want to do all I can to encourage and support this exchange of music and the joy that sharing it can bring to everybody concerned.'
In Palestine Al-Mada for Arts-Based Community Development is pioneering an initiative to promote understanding and advance self-expression, inclusion, healing, social justice and advocacy of cultural and human identity through its core programme of eleven years standing, For My Identity, I Sing. Al-Mada is extending this project to East Jerusalem to enable groups of young Palestinians to enhance and discover their creative music skills, while helping them cope with the immense social and personal challenges they face on a daily basis.
Netherlands-based charity Musicians Without Borders is extending its eleven-year experience in Rwanda to potentially engage thousands of young people living in poverty and with HIV in Kigali and the surrounding provinces. By employing and also training more young people as community music leaders, MWB will provide a therapeutic programme of music embedded in existing education and health programmes to build bridges, rebuild societies, connect people and help heal the wounds of war.
In Italy grants are given to two well-established and highly respected music institutions, Fondazione Perugia Musica Classica and Società del Quartetto di Milano, who are developing activities for their wider communities who cannot attend concerts due to disability and isolation. Working with key organisations that specialise in rehabilitation and care for the disabled and also the elderly in Milan, the Quartetto Diffuso project embraces these marginalised sectors of the population through livestreaming of its concerts. Similarly, members of the Perugia Chamber Orchestra take tailored music projects, workshops and concerts into hospitals, prisons and care homes and to children and young people who do not benefit from music as part of the educational curriculum.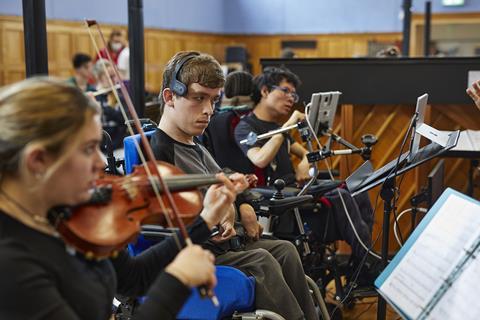 In the UK Bournemouth Symphony Orchestra is working with the National Open Youth Orchestra to train and develop young disabled and non-disabled musicians. By involving participants in planning and piloting an 'Inclusive Symphony in a Day' project with community musicians and disabled-led ensemble, BSO Resound, it aims to remove the barriers and discrimination that prevent young disabled people from taking part in classical music. Participants will become more confident in tackling symphonic repertoire and developing professional careers, giving them greater equality, independence and control in their lives.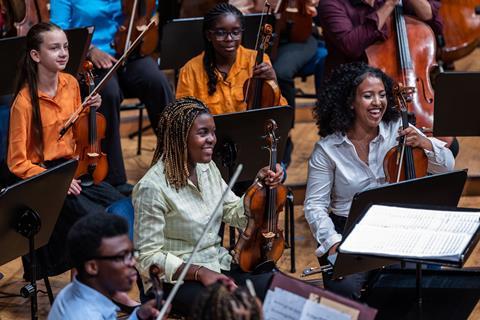 The Chineke! Junior Orchestra is part of a growing number of initiatives being made by the Chineke! Foundation to create resources and a career path for Black and ethnically diverse classical musicians, who are hugely under-represented across the sector. The summer residential course provides opportunities for about 100 young participants to work intensively together. As well as improving their technical skills, this builds a stronger sense of ownership over the music and helps them form the friendships and networks that can kick-start their careers.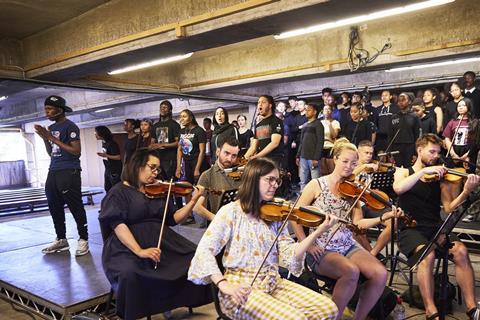 Multi-Story Music is the force behind a raft of highly successful performances and projects working alongside young people to write and perform new music exploring contemporary issues and telling stories. Verified is a new work about social media for orchestra, violin, percussion, soprano and young voices and is created by Multi-Story's Young Creatives and musicians and their co-founder and composer Kate Whitley, herself a recipient of a BBT Special Award in 2014. The new work will premiere at Bold Tendencies in Peckham, South East London as part of BBT's 20th anniversary celebrations in June.
The Borletti-Buitoni Trust has been supporting outstanding young musicians (BBT Artists) for 20 years and introduced BBT Communities grants in 2019 to assist charitable organisations that help the underprivileged and disadvantaged through music.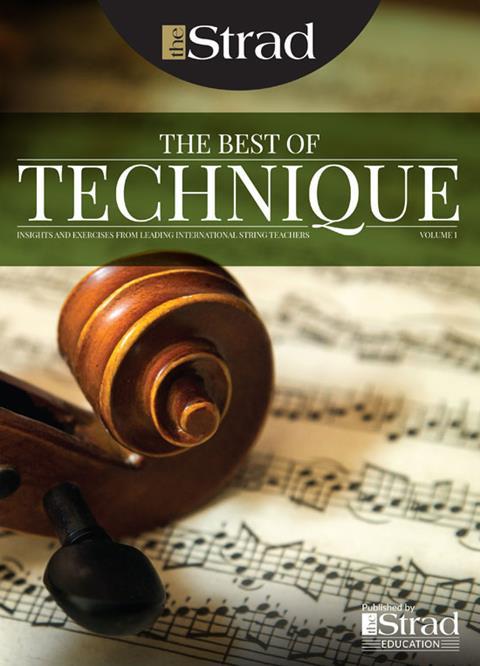 In The Best of Technique you'll discover the top playing tips of the world's leading string players and teachers. It's packed full of exercises for students, plus examples from the standard repertoire to show you how to integrate the technique into your playing.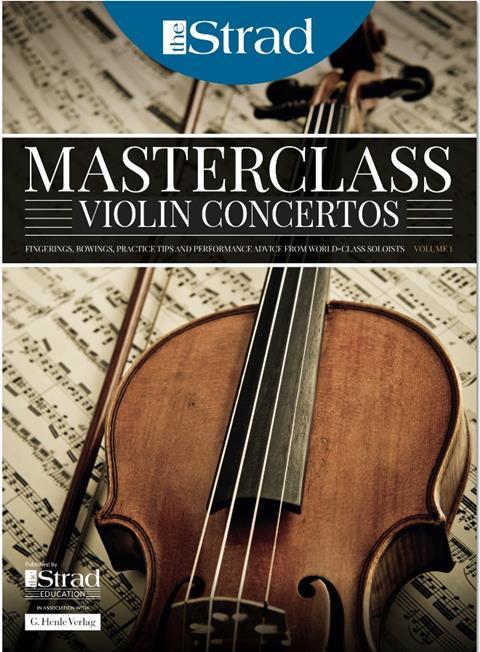 The Strad's Masterclass series brings together the finest string players with some of the greatest string works ever written. Always one of our most popular sections, Masterclass has been an invaluable aid to aspiring soloists, chamber musicians and string teachers since the 1990s.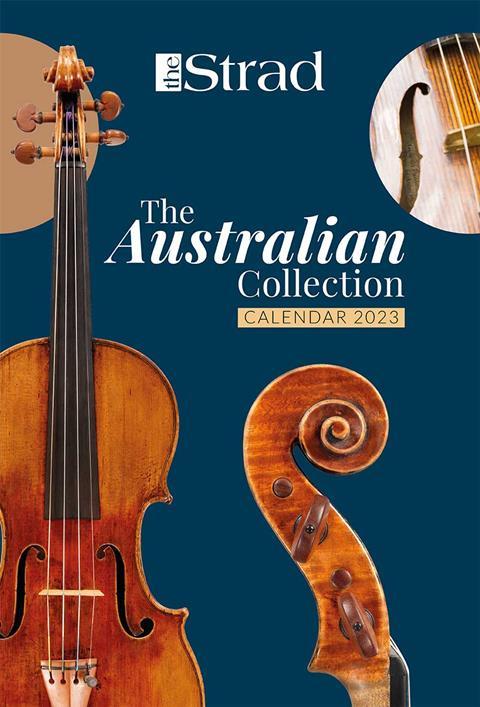 This year's calendar celebrates the top instruments played by members of the Australian Chamber Orchestra, Melbourne Symphony, Australian String Quartet and some of the country's greatest soloists.