The trio, themselves alumni of the summer school, will formally take over the Classical Music Programs in 2020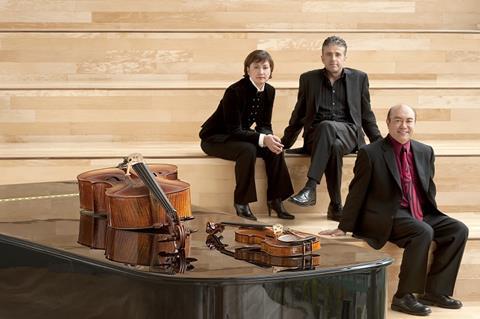 The Banff Centre for Arts and Creativity has announced the appointment of the Gryphon Trio as Directors Designate of Classical Music Summer Programs beginning in 2019-20.
The trio will be designate directors for in 2019 before formally taking over for the 2020 summer courses, following the three year tenure of Claire Chase and Steven Schick.
'Banff Centre is a cornerstone of our careers. We met at Banff, as summer students in the 1980s, and have since taught, recorded, and performed there,' said Gryphon Trio cellist Roman Borys.
'As we continued to evolve as an ensemble, Banff Centre provided the inspiration and support that we needed to realize our most ambitious projects. Annalee, Jamie and I are now very excited to pay it forward. We consider it a great honour to assume the leadership of the Classical Music Summer Program in 2020.'
Janice Price, president and CEO of the Banff Centre, said: 'The Gryphon Trio is a Canadian success story. The ensemble has impressed international audiences with their dynamic performances, and has firmly established their reputation as one of the world's leading piano trios.
'Not only are they great musicians but also great teachers, all serving as artists-inresidence at the University of Toronto. They've also played a leadership role in the Ottawa Chamberfest from a festival presenter to a year-round arts organization. We are excited to see what they will achieve at Banff Centre.'