The music education charity, which usually organises live performances for primary school pupils, is hoping to keep children connected to classical music throughout lockdown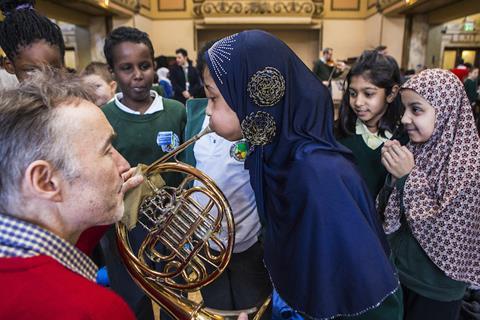 The music education charity Apollo Music Projects has launched a creative writing challenge for primary school pupils, to keep children connected to classical music throughout lockdown.
Each fortnight throughout the summer, the charity will post a new video by one of the musicians they work with, including soloists such as the baritone Roderick WIlliams, performing a short extract of music. Children are encouraged to create a poem, story or any other written response to the music.
All creative responses will be shared with the musicians, and some displayed on Apollo Music Projects' website. Children who take part will receive a certificate. The challenge is aimed at all primary school aged children, from four to eleven years old, and can be done in groups or individually.
Watch: Virtual Benedetti Sessions: Grand Finale

Read: Benedetti Foundation launches the Virtual Benedetti Sessions
Read: BBC Ten Pieces launches new music initiatives to keep children creative
To take part, watch the video of Elena Urioste playing Schumann's Romance with pianist Tom Poster and send your responses to writing@apollomusicprojects.org, along with your name, age and school.
Based in Hackney, Apollo Music Projects aims to brings live classical music to children who otherwise might not experience it. The charity currently has residencies in 30 primary schools across six London boroughs.
To watch the video of Elena Urioste, and for more details, visit:
https://www.apollomusicprojects.org/2020/06/the-creative-writing-challenge/