The violin, made in 1920, went missing in July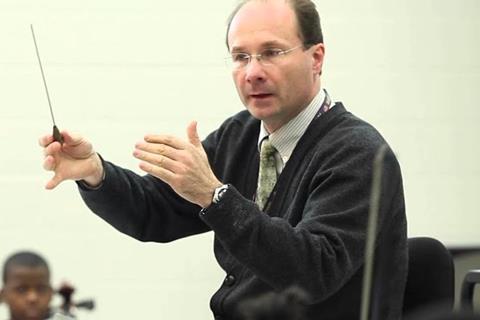 A $5,000 reward is being offered to anyone who can reunite a stolen violin that has been missing for months with its owner, Alexander Reshetnichenko, from Lee County, Georgia, USA.
The violin - made in 1920 - originally went missing in July, when Reshetnichenko returned home to find that it was gone.
The Lee County Sheriff's Office said there was no indication that a burglary happened and that the violin was the only thing taken.
Investigator Sgt. Chris Allen said they have made many calls to instrument dealers to find the missing violin. But it has now been roughly five months with no suspects, no arrests and no violin.
'Somebody could've opened the door with a pick and get inside. Let's say, trying to get something.Then we have a big parrot who could've said "hello", and he got scared, grabbed the first thing from there and it was my violin and maybe he thought it was a gun. Hypothetically, something like that could've happened,' Reshetnichenko told WALB News 10.
'It is a nice violin, with a case and two bows,' Reshetnichenko said. 'The violin is a work of art by Alfredo Contino, made in 1920. One bow is made by Hermann Richard Pfretzschner, another one is a Coda carbon fiber bow.'
Reshetnichenko is a professional violinist who performs with the Albany and Valdosta symphony and has been a music teacher with the Dougherty County School System for 20 years. He is currently using a student instrument.
'Using the student instrument, of course, is going to impact the quality of the sound,' said Alexander. 'This is my tool, this is my equipment, that's how I make music.'