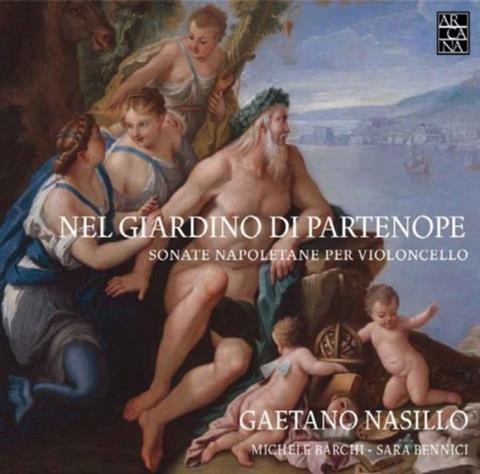 The Strad Issue: November 2015
Description: Forgotten sonatas from the heyday of the cello's development
Musicians: Gaetano Nasillo (cello) Sara Bennici (cello) Michele Barchi (harpsichord); bonus disc features Neapolitan concertos performed by Nasillo with Ensemble 415/Chiara Banchini
Composer: Alborea, Greco, Lanzetti, Pergolesi, Pericoli, Porpora, Ruvo and Supriani
This anthology comprises Neapolitan cello works composed between 1699 and 1769, when Neapolitan virtuosos were especially influential in their instrument's technical development. Significantly, most of the performances have been prepared from manuscripts preserved in various European libraries. The pick of the crop is Lanzetti's Sonata op.5 no.3 with its variation finale, high registers, harmonics and so on.
Gaetano Nasillo can produce a pleasing tone, especially in cantabile moments such as the two slow movements of Porpora's and Pergolesi's sonatas; dances – for example the Corrente of Greco's Third Sinfonia – are well characterised. However, even allowing for a Baroque bow and gut strings, his sound in fast passages (such as in the second movements of Alborea's and Porpora's sonatas) often seems unfocused and whiskery, adversely affecting clarity of articulation and definition of phrasing. There are several examples of wayward intonation throughout. The continuo duo provides proficient if at times stolid, unimaginative support.
This is valuable issue, but these performances lack studio polish. The close recording incorporates some extramusical noises but is generally well balanced with a pleasing overall resonance. The package includes a 70-minute bonus disc: Nasillo's recording with Ensemble 415 and Chiara Banchini of Neapolitan cello concertos by Fiorenza, Porpora, Leo and Sabatino, to which Heather Kurzbauer (The Strad, August 2005) gave a mixed reception.
ROBIN STOWELL