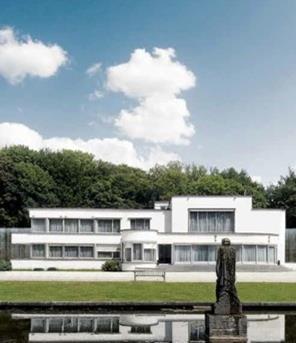 String students training at the Queen Elisabeth Music Chapel in Belgium are to benefit from a new multi-million pound building due for completion in 2014.
The Music Chapel, which is known for its elite intake and its holistic approach to music tuition, announced that the new construction will effectively form a backdrop to the original Art Deco building and will provide new housing, residential music studios and reception areas to cater for the Chapel's expanding artistic and cultural activities.
Also included in the plans is a concert hall designed to match the level of acoustics at international concert venues.
The Music Chapel was launched as a centre for musical training 75 years ago and was one of the first to run a residential programme for its students. The string faculty includes Gary Hoffman, Augustin Dumay and the Artemis Quartet.