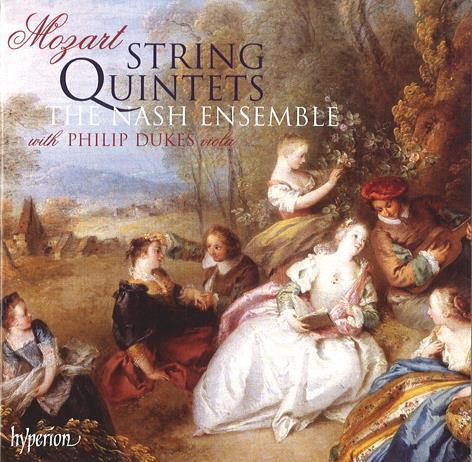 The Strad Issue: January 2010
Musicians: Nash Ensemble, Philip Dukes (viola)
Composer: Mozart
Mozart's complete string quintets comprise four extraordinary works from his maturity alongside two early pieces that probably would not have survived had they not had his name attached. The Nash Ensemble players, however, persuade us that the earlier works are indeed worthy of our attention, and declare their hand from the start in a thought-provoking performance of K174, auguring well for their readings of the remaining quintets.
They invest the slow movements of both early quintets with spacious lyricism, although the dynamics are a bit exaggerated, and their fiery response to final allegros would sound rushed were it not for their immaculate articulation.
When strands become complex, as in the counterpoint of the opening Allegro of the K515, they are revealed with exceptional clarity. The first movement of K516 oscillates between a lightness of touch and exuberant vivacity and is typical of the Nash's ability to enliven the following movements with swift mood changes.
A feeling of sorrow is introduced into the opening of the slow movement of K593, paralleled by a sad smile as the movement closes and offset against a vivacious finale.
Intonation in the fast running passages throughout is not always without question, yet in the demanding final pair of quintets it is very precise. Both works display an ideal mix of sensitivity and a feel of latent strength that erupts in moments of high drama. The close-up recording in a church acoustic won't suit all tastes.



DAVID DENTON