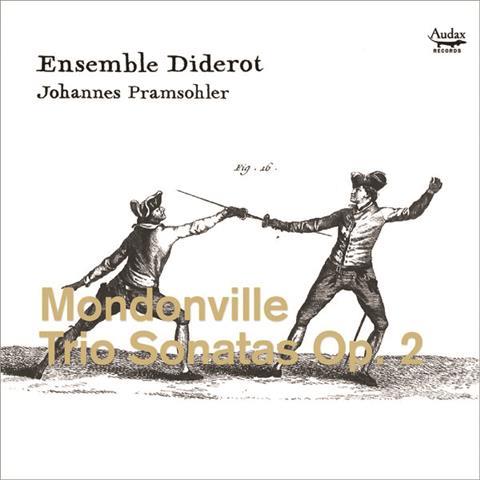 The Strad Issue: March 2017
Description: Fascinating trio sonatas in the Corellian mould
Musicians: Ensemble Diderot/Johannes Pramsohler (violin)
Composer: Mondonville
Catalogue number: AUDAX ADX13707
Mondonville's six Trio Sonatas op.2 intermingle the French and Italian styles. Each comprises four movements after Corelli's da chiesa model, with a double fugue second in the sequence, but the third movements are essentially lyrical French airs. Mondonville indicates that a flute may substitute for the second violin in nos.1, 3 and 5 but Johannes Pramsohler and his colleagues opt for that instrumentation only in their readings of nos.3 and 5. Despite some self-consciously moulded phrasing, flautist Kristen Huebner is alert to the requirements of Mondonville's style, and her mellifluous tone is faithfully captured by the Audax engineers.
Pramsohler and fellow violinist Roldán Bernabé shape their dialogues in the other four sonatas with understanding and artistry, making much of the first movements' expressive sequences and suspensions, as well as the airs' various nuances, although closer observation of the 'largo sempre piano' indication for no.6's penultimate movement would have been welcome. Harpsichordist Philippe Grisvard and cellist Gulrim Choï sensitively underpin their colleagues' contributions, Choï sometimes participating as a melodist, notably in no.6's third movement. Striking, too, are these players' subtly ear-tickling ornamentation, the crystal-clear interplay of their various roles – particularly in the chromatic counterpoint of no.1's finale – and their crisp, rivetingly vibrant realisation of no.4's texturally fascinating finale.
Robin Stowell