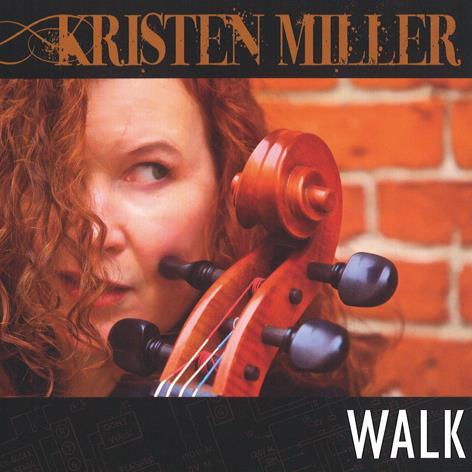 The Strad Issue: January 2010
Musicians: Kristen Miller (cello, vocals)
Composer: Miller
Kristen Miller is a folk–rock cellist/singer–songwriter who, with the help of a digital recorder, creates layered songs in real time. Walk is, in spirit, more folk than rock – acoustic and communicating an at times sepia-tinged introspection. But, despite some delicate assistance from drums and percussion, her 'one-woman ensemble' tag is wholly appropriate.
It's the songs that define the album. The simple, riff-based ideas that make much of little are, in the instrumental numbers, a little unengaging; but they offer an ideal backdrop to Miller's often spoken lyrics, supporting but not crowding the intimacy and seclusion conjured by both words and style. Like her voice, the interleaved snatches of cello melody have expressive nuance – a soulful longing here and a querulous vulnerability there – that is a balm to the music's fundamental repetitiveness; and her pizzicato – the bones of the music – is, like the songs in general, soft-edged but not limp.
The cover of Eurythmics's Sweet Dreams sits a little strangely among the originals – but not as much as it might, thanks to the restrained and effective arrangement, a skill Miller has married throughout to an attractive poeticism that offers the cello's Romantic persuasions a fresh outlet.



Chris Elcombe