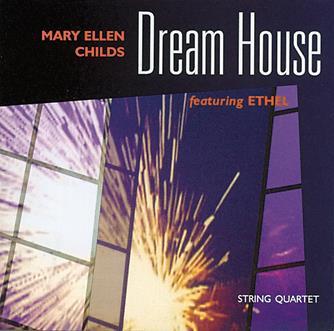 The Strad Issue: January 2007
Musicians: Ethel
Composer: Mary Ellen Childs
Contemporary specialist string quartet Ethel is the focal point for this new extended suite, inspired by the renovation of the composer's home and intended as a 'commentary on cycles of time, rhythms of work, and the intertwined nature of destruction and creation'. Accordingly, the music contains minimalist elements as well as movements such as 'Welding', in which a magical, almost nightmarish forge is evoked. In live performance video images accompany the quartet and the extra electronic sound effects used to fulfil the destruction motif are probably much more powerful, but here their brief appearances seem incongruous.
Similarly, the absence of the visual component renders the often unchanging musical patterns a little pallid, though this is no reflection on Ethel's impressive quartet playing. Complex and demanding hocketing is the cornerstone of several of the movements, and the constantly shifting ensemble balance that this requires is skilfully and sensitively managed. There are a couple of almost imperceptible wobbles as the quartet rattles through the challenging and exposing penultimate movement, 'Saws', but this only serves to highlight the degree of sure-footedness on display elsewhere. The dovetailing sighs of 'Very High' create an ethereal haze through the players' precision; equally deft are the tinderbox col legno and spiccato of 'Bass Line', and the aggressive, robust climaxes of 'Pizz Hocket' make no compromises as far as rhythmic clarity is concerned. The overall range of musical and emotional pacing that Dream House covers is huge, and Ethel conveys its part in this very convincingly.
Chris Elcombe