Violinists Gabriel Lefkowitz and Julia Noone are to join the orchestra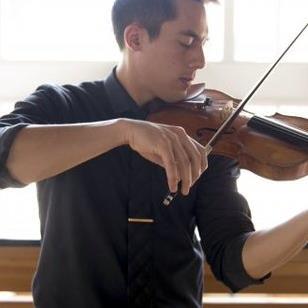 The Louisville Orchestra under music director Teddy Abrams has appointed two new violinists to leadership positions - Gabriel Lefkowitz (pictured) is the ensemble's new concertmaster, while Julia Noone is new assistant concertmaster.
Currently concertmaster of the Knoxville Symphony, Lefkowitz succeeds Michael W. Davis, who retired at the end of 2015 after 32 years. Lefkowitz will continue to lead the Knoxville Symphony until the end of the 2016-17 season while performing in his new Louisville role. The violinist is also a conductor and a composer for films and video games.
Noone has been performing with the Louisville Orchestra since January 2016 in a temporary position, and has recently performed with the Boston Symphony Orchestra, the Sun Valley Symphony, and as a guest associate principal with the Royal Scottish National Orchestra.