BBC broadcasts interview but no performance by twelve-year-old violinist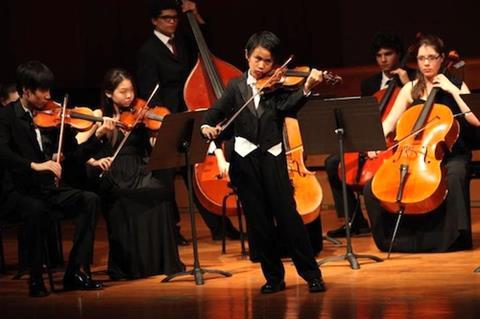 A broadcast performance by a twelve-year-old violinist was cancelled at short notice on 14 February. Kevin Zhu (pictured), who won the junior section of the 2012 Menuhin Competition, was allowed to be interviewed but not to perform on BBC Radio 3's In Tune, as the programme's producers had not been able to obtain a child's performing licence.

The interview took place ahead of a concert at London's Southbank Centre, in which Zhu performed with the Philharmonia Orchestra under Joji Hattori. Although the orchestra had obtained a licence for Zhu to perform at the concert, the interview took place in another borough of London, administered by a different local council.

'We were told that the council required at least seven days' notice, if not longer, before it could grant a licence,' said the Menuhin Competition's director, Susanne Barthelmes. 'The orchestra attempted to get an extension of its own licence to cover Zhu's BBC performance as well, but this was not possible. As we were only informed about the licence on Monday, it was impossible to obtain one before the broadcast on Thursday.

'This serves as a heads-up for anyone who works with underage performers to be aware of the red tape that makes spontaneous opportunities really quite difficult,' added Barthelmes.

A spokesperson for BBC Radio 3 could not be reached for comment.