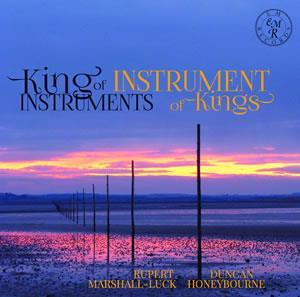 The Strad Issue: September 2015
Description: Twenties sonatas by a pair of church-music composers
Musicians: Rupert Marshall-Luck (violin) †¨Duncan Honeybourne (piano/organ)
Composer: Darke, Pantcheff, Sumsion
Herbert Sumsion and Harold Darke are probably best known for their liturgical music. Their violin sonatas are early works, both for the composers and for the 20th century, but are resolutely 19th-century in their musical language, with Brahms looming large in the background. Rupert Marshall-Luck and Duncan Honeybourne do them both good service.
There is a snap to Sumsion's Sonata (1920), a blend of happiness and melancholy, particularly in the last-movement Allegro ma non troppo, which Marshall-Luck captures neatly; but the care he shows in shaping the melodies can't make up for their lack of distinction. Darke's Sonata, also from the 1920s, is a richer work, contrasting declamation and tenderness, the melodic lines intriguing and unpredictable, with long, lyrical paragraphs beautifully played. †¨At the centre of the second-movement Andante is a restless Allegretto scherzando, which Marshall-Luck plays with an impressive combination of rhythmic agitation and flowing lyricism.
The recorded sound is close-in but the piano echoes in the chapel of Jesus College, Cambridge. Richard Pantcheff's Sonata for Violin and Organ op.74 fares better. It dates from 2010, and if its modal harmonic world would again not have been out of place a century earlier, it is an affecting work, much given to gentle musing, the violin's long, flowing lines expressively played by Marshall-Luck.
Tim Homfray