The event was accused of favouring students of its founder and jury chair, Zakhar Bron, writes Rebecca Schmid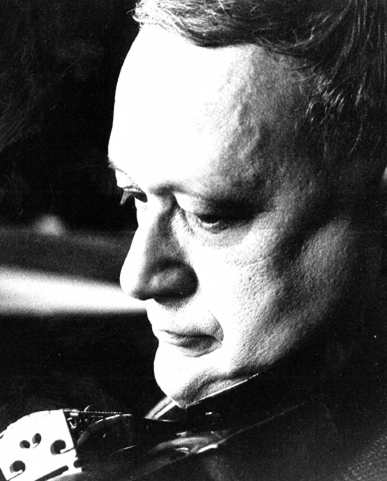 The first iteration of the International Boris Goldstein Violin Competition Bern (January 22-30) generated an unexpected amount of buzz earlier this week when the classical music news website Slipped Disc labelled it a scam.
'The losers have a right to feel aggrieved,' wrote Norman Lebrecht, stating that all six winners were students of the event's founder and jury chairman Zakhar Bron. As it happens, this is not the case for the sixth prize winner Benjamin Baker. And while the remaining laureates are indeed protégés, Bron's students constituted only a third of the initial 31 participants.
The ten-person judging panel, including Igor Ozim, Akiko Tatsumi and Ida Haendel — who followed videos remotely — voted according to a 25-point system. Teachers were not allowed to judge their own students, although a certain amount of discussion emerged in the decision process.
Jury member Michael Guttman defended the results on the basis of the winners' quality performances. 'Every generation has a couple of great pedagogues,' he said, naming Bron students such as Vadim Repin, Maxim Vengerov and Daniel Hope. 'We had Rostal and Yampolsky in Russia, Galamian and Delay in New York. Today the world is global. Bron is demand from Spain to Japan.'
Guttman attributes the flack around the competition to jealousy of Bron's success. 'After the second round, it could be criticised that we took a lot of his students,' he said of a selection in which 10 of 14 candidates were trained by Bron. 'But the real scandal is that we didn't take more. He is attracting the best talent.'
Bron was also confident that his students had made the cut based on merit. 'There are those who more talented and prepared, and those who are less.' he said. 'When Repin won first prize in Brussels, I wasn't on the jury.'
He pointed out that the Goldstein Competition's two first-prize winners, Aleksey Semenenko and Stefan Tarara, recently won first prizes at the Young Concert Artist International Auditions in New York and the Enescu Competition in Bucharest, respectively. 'Of course everyone has his right to an opinion,' he said of the criticism leveraged by Slipped Disc. 'I am always open to discussion. Please, come and send better students. We can compare and discuss.'
Bron, who founded the competition in the name of his late teacher Boris Goldstein (pictured), said he would like to adhere to the musical standards of the event's namesake rather than attacks in cyberspace. 'I find that it's better to read a book or speak in person. So I have nothing more to say. People who really love their career and are talented for it can remain sovereign. They don't have to pay attention to others.'
The Winners:
Grand Prix: Mone Hattori, 15 Japan (12,000 CHF)
First Prize (joint): Stefan Tarara, 28, Germany (9,000 CHF) /Aleksey Semenenko, 26, Ukraine (9,000 CHF)
Third Prize: Shiori Terauchi, 24, Japan (5,000 CHF)
Fourth Prize: Arsenis Selalmazidis, 24, Greece/Russia (3,000 CHF)
Fifth Prize: Furong Li, 24, China (2,000 CHF)
Sixth Prize: Benjamin Baker, 24, New Zealand/United Kingdom (2,000 CHF)
Subscribe to The Strad or download our digital edition as part of a 30-day free trial. To purchase single issues click here.