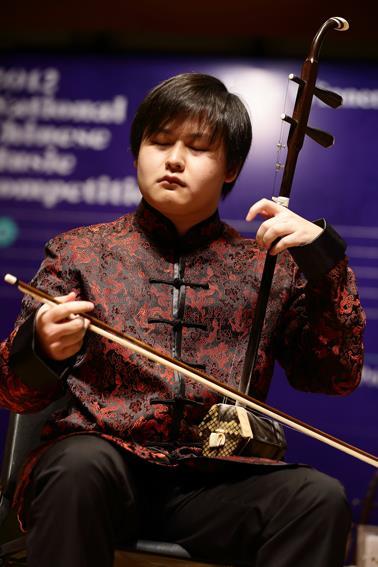 London's Royal College of Music (RCM) has awarded its first degree in a traditional Chinese instrument. Singaporean musician Chew Jun Ru, 24, has graduated with a BMus in performance on the erhu, a two-stringed bowed instrument sometimes known as a 'Chinese violin'.

Chew, 24, has principally studied at Singapore's Nanyang Academy of Fine Arts (NAFA), with teachers from the RCM assessing his progress to ratify the degree. Following an agreement signed between NAFA and the RCM in 2011, a total of 20 Singaporean students were able to study for RCM degrees with teaching mainly taking place at the NAFA campus, although Chew was the only undergraduate to specialise in a non-Western instrument. This is the first time that any RCM degrees have been conferred outside the UK.

Chew, who took the first prize in the erhu category at the 2012 National Chinese Music Competition, now intends to complete a three-year masters degree at the China Conservatory of Music in Beijing. He also plans to carry on his work contributing to the research and development of Chinese music. 'I believe Chinese music will hold a significant role in the world's music scene,' he said. 'My dream is to tour the world, making recordings and staging recitals for audiences who know less about Chinese instrumental arts.'
Subscribe to The Strad or download our digital edition as part of a 30-day free trial.