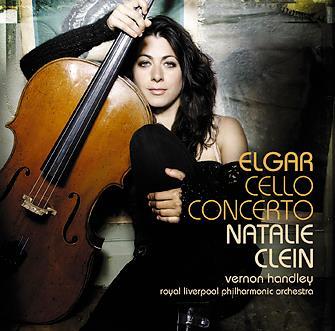 The Strad Issue: January 2007
Musicians: Natalie Clein (cello) Royal Liverpool Philharmonic, Vernon Handley (conductor)
Composer: Elgar
Natalie Clein's affinity with Elgarian melody is joyously evident on this disc. She employs her rich tone with a light touch, and her playing is marked by elasticity of phrasing, wit, warmth and charm. In the troubled and complex world of the Cello Concerto these qualities serve Elgar well, but Clein also spins a thread of anguish that weaves through even the sunniest moments. There is a constant intensity in her playing, a sense of striving for expression. It is an impression emphasised by the close-miking of the cello (and of Clein's breathing), which possibly does her performance no favours. This is playing to fill a hall, and it would benefit from more space and distance. But the temptation to stray into indulgence is always present in Elgar, and there are times in this recording when Clein, searching for the passion of the moment, dangerously slackens the musical line (Elgar, as it is, scarcely writes a dozen bars together without wanting some adjustment in pace). That said, this is a powerful and eloquent interpretation, multi-coloured and at times disturbing. It is also extremely beautiful.
The six miniatures are delightful, sensitively arranged by Julian Milone and drawn from various sources (In moonlight is more familiar as the viola solo from In the South). The smaller scale is better served by the closeness of the recording, which brings a sense of intimacy. Vernon Handley partners Clein with his usual sensitivity, and draws beautifully nuanced playing from the Royal Liverpool Philharmonic.
TIM HOMFRAY