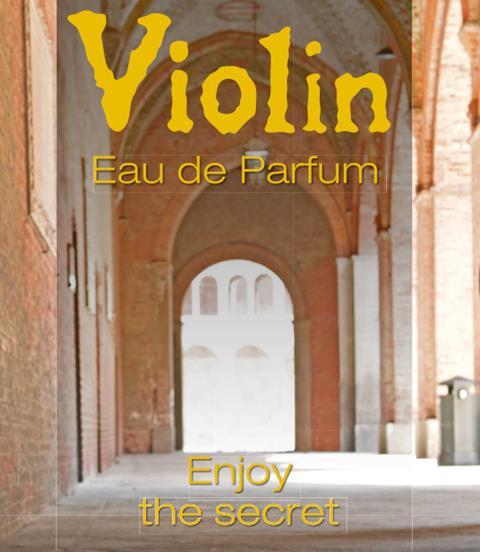 Cremona luthier Edgar Russ has a new and unusual product sideline: perfume. The violin maker is launching a scent that he says is inspired by the aromas of a luthier's workshop. Russ's fiancée came up with the idea four years ago, and the violin maker collaborated with Guy Bouchara, a perfume creator in Grasse, France, to develop the fragrance.

'The fragrance captures the wood, the resins, the smell you encounter when you come to a violin maker's shop,' said Russ. 'It's not a complete impression, however, as I didn't want the oil used to polish instruments to come through in the scent very much.' While he would not reveal all the 'notes' of the fragrance – the tagline of the product is 'Enjoy the secret' – Russ said that as he and Bouchara developed the product, pineapple and mandarin were added to balance the wood and resin notes.

Russ is no stranger to the art of self-promotion, having posed nude behind a violin and decorated a 1966 Fiat 500 car with pictures of instruments to advertise his business. He said: 'I knew if I didn't pursue this new idea for an eau de parfum, I would spend too much time thinking about it. I did it for myself, but I imagine a lot of people will like it.'

Russ is set to launch the fragrance at Cremona Mondomusica, and online at violinfragrance.com.

Subscribe to The Strad or download our digital edition as part of a 30-day free trial.