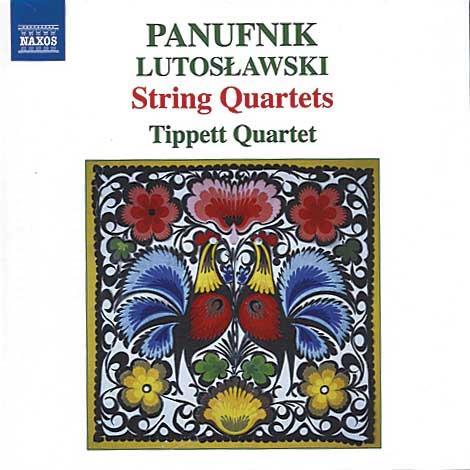 THE STRAD RECOMMENDS
The Strad Issue: January 2009
Musicians: Tippett Quartet, Craig Ogden (guitar)
Composer: Dodgson
This distinguished follow-up to the first volume in the Tippett Quartet's Stephen Dodgson quartet cycle (nos.1, 5, 6 and 7 are on CDLX 7182) features playing and engineering of exemplary poise and finesse. Not so very long ago, recordings of contemporary music were often dull and earnest affairs, technically graceless and interpretatively unyielding. Yet to hear the Tippett Quartet rejoicing and exalting in these beautifully crafted scores it is impossible to imagine the recordings ever being surpassed.
The rhythmic drive and post-Beethovenian intensity of the Third Quartet (1989) suggests Bartók as a stylistic springboard (the finale also features some Janá?cek-like rustlings and ostinatos), yet with a lyrical impulse and expressive warmth that the Hungarian rarely allowed. The five-movement Fourth Quartet (1995) is tauter in expression and gesture, its almost neo-Classical concision creating the impression of music straining at the leash in the manner of Beethoven's op.135. The players sound completely at home in Dodgson's highly distinctive idiom, imparting to the music a sense of expressive and structural inevitability that is highly compelling.
Dodgson's name is virtually inseparable from the guitar, so it is hardly surprising that the quintet he composed in 1973 for Julian Bream emerges as the most personal work here. Craig Ogden and the Tippett Quartet imbue this remarkable score with an introspective calm and poetic dignity that are deeply affecting, culminating in a performance of the Chaconne finale that resonates in the memory long after the final bars have faded away. Highly recommended.
JULIAN HAYLOCK