Thoughts on studying at the Academy of Improvising Strings in the Netherlands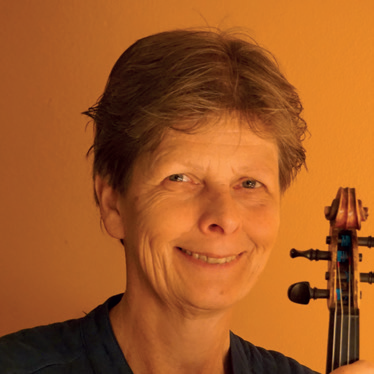 As a professional orchestral musician, you get used to doing as other people say. I've played in pop and jazz orchestras, too, and watching the brass and wind players improvise over their parts, I've often thought, 'But why not me?' Improvising can help you feel more like yourself again, which is why I first decided to join one of Tim Kliphuis's courses.
I started with the Grappelli-Django camp, which is for players of all abilities, but in recent years I've been taking part in the Academy of Improvising Strings, where the students tend to be more advanced players. As well as helping us play more freely, there's an emphasis on communicating the principles of improvisation to our own students.
Luckily, the 2020 course did go ahead, but only those of us based in the Netherlands were able to come, and so our numbers were somewhat reduced. Normally there are around 40 or 50 people, divided into smaller groups according to improvising ability. The course takes place over a weekend, with group sessions focusing on free improvisation as well as using tunes as starting points for our own ideas.
They cover some more unusual aspects of technique, too, such as chopping. As classical players we all have a 'toolbox' of things to help us do our job, and this course helps you to add new things to it.
The feeling of freedom and creativity that comes with improvising on the course also means it's easy to make new friends. Improvising helps to open your mind to new ideas and ways of thinking, and it's wonderful to be able to share this with a group of like-minded people.