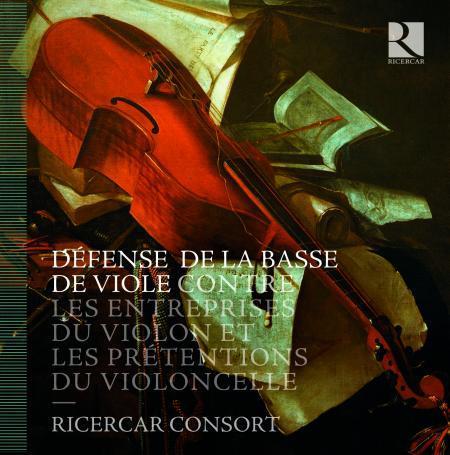 The Strad Issue: January 2010
Musicians: Ricercar Consort
Composer: M. & R. Marais, Du Boisson, Demachy, Sainte-Colombe Snr & Jr, Morel, Cappus, Dollé, De Caix d'Hervelois, Dornel, Duval, Rebel, Leclair, Corrette, Bodin de Boismortier, Masse, Barrière & Canavas
These recordings are devoted to the French string repertoire around the time of Hubert Le Blanc's famous 1740 publication defending the use of the bass viol, when the violin and the cello were becoming increasingly important in Parisian musical life. Dating from 1992–3 they have aged well and sound consistently warm and pleasing.
Philippe Pierlot's tribute to Sainte-Colombe comprises moving accounts of Marais's Tombeau pour Monsieur de Sainte-Colombe and Saint-Colombe's own Tombeau for his father, along with subtle readings of Du Buisson's Third Suite, a Suite and Chaconne by Demachy, and Sainte-Colombe's Concert XLIV for two viols 'Tombeau Les Regrets' (with Rainer Zipperling). He fronts a further group of pieces headed 'Défense de la Basse de viole', including Marais's delightful Cloches ou carillons, Morel's Tenth Suite, Roland Marais's Second Suite and works by Caix d'Hervelois, played deftly and with refinement.
In 'Les Entreprises du Violon' violinist François Fernandez assumes the spotlight in sonatas by Dornel, Duval, Rebel and Leclair, dispatched with due style and finesse; and in 'Les Prétentions du Violoncelle' cellist Hidemi Suzuki is an imaginative soloist in sonatas by Masse, Barrière and Canavas and one of four well-matched cellists in an energetic account of Corrette's Concerto 'Le Phénix'.
ROBIN STOWELL