Does 'sexing up' classical music increase accessibility or is it merely crass exhibitionism? Two well-known string players debate one of the hot topics of the industry in The Strad's March 2006 issue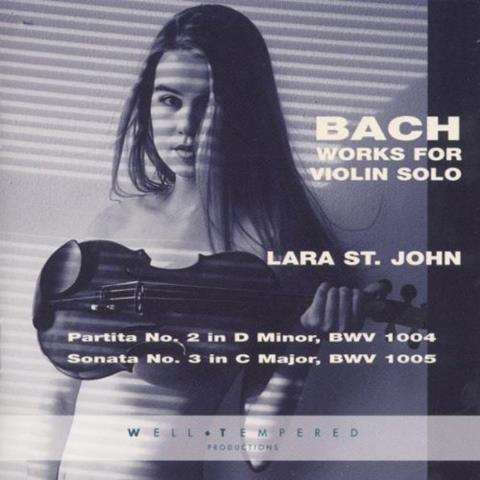 International cello soloist Janos Starker:
For the roughly 70 years that I've been performing on stage I've always expected the audience to come to hear the music that I'm playing and not necessarily to look at me. Of course, if someone plays music at the highest possible level and that person also has charisma or a pleasing personality, then that certainly adds to the performance. But through the ages there have always been a few oddballs, for want of a better word, who think that what they're doing is not enough, which makes them feel the need to, for example, wear a low-cut dress so that the younger members of the audience will enjoy the sight.
Record companies sometimes sell records based on what the cover looks like – we can't escape that. As far as I'm concerned, if the performer is a high-class artist and wishes to sell a few more records or get more people into the concert hall then that's great. But I wish that some of them would find a better means to do that, such as speaking publicly about their music in an intelligent manner and using their brains instead of their sexual powers. When somebody like Yo-Yo Ma combines forces with jazz players, like Yehudi Menuhin did, because of his strong personality and outstanding musicianship, I believe that it helps the cause – he is still concerned with playing music to a high level.
Individuals, through pressure from their management, sometimes do, to my mind, foolish things. As a believer that music should appeal to the higher senses, I am in the process of writing about what makes a masterpiece a masterpiece and what makes a masterly performance, and these issues come up in every field. Sometimes painters are encouraged to promote themselves by appearing in Playboy and so on. To my mind and to my generation, behaviour such as this is stupid and wrong; but watching the world, in which there are so many extremely gifted youngsters vying for success, I can see it is a sign of the times.
Having said that, the statistics are yet to come in as to whether posing naked on an album cover actually increases classical music audiences or just increases the reaction of the existing younger audiences. I believe that this sort of behaviour belongs to pop artists, and I don't give a damn what they do.
This discussion brings up an issue I have dealt with all my life; that classical music appeals only to one to two per cent of the population. My job as a performer has been to help to improve these statistics. The fact is that classical music requires a higher level of recognition of human values. You could be the most amazing violinist in the world, but to appear semi-nude on stage is wrong – because you don't need to. It takes away the basis of music appreciation, which is to listen. This behaviour is only really undertaken by people who are not certain that they are as good as they would like to be.
Canadian violinist Lara St John:
Classical music is steeped in tradition. We can't expect the average Joe to know who Bach was, or why he was great. So how can our industry hope to appeal to today's new crop of audience members, none of whom was around when the classics were being penned?
It can be achieved by simply piquing the interest of new audiences. This undying music can be brought closer to the general public through more familiar images. It is important to speak to the 98 per cent of the population who seem unaware of classical music without alienating the 2 per cent who know and love it. Our Joe has the impression that this music, written in his great-great-great-grandfather's time, is as dead as his ancestor. Changing this perception is where intelligent marketing can serve the music. We might just win Joe over if he is presented with a vibrant and accessible person of his own generation to whom he can relate and who is bringing it to life. The challenge is really just a question of getting folks through that glass door at the record shop, or into the concert hall, possibly because of some cool poster or artwork previously considered too mainstream. The fact is, once you've heard Bach, you don't go back.
That said, one can't lose sight of the fact that it's integrity that drives classical music, not marketing alone. Posing in magazines soaping up Ferraris does not a musician make! I, for one, am against using such marketing to feed rubbish to the public.
However, there is, and will be for years to come, a double standard when considering women in classical music. Some are shocked when violinist Anne-Sophie Mutter wears a strapless gown on an album cover, yet the baritone Dmitri Hvorostovsky can go topless and no one blinks an eye. What are the female musicians of this world expected to do – wear potato sacks? There is no reason why the Leilas, Anne-Sophies and Eroica Trios of the world should have to hide the fact that, along with being superb musicians, they happen to be good-looking.
This discussion would not be complete without making mention of my so-called 'topless' (which it wasn't) Bach Works for Solo Violin debut CD cover (1996, pictured). Before its release, no one had put themselves in an innovative photo on the cover of their own album. Countless interviews and articles followed, giving rise to impressive sales figures for classical recordings. These sales generated more interviews in which I was always asked, why? Well, I know very well that the publicity surrounding the cover increased sales of the album by at least 20,000; a picture of J.S. Bach would have sold rather less. And to whom did it sell? To Joe and Joanne who had never heard of Bach.
The traditionalists of the music world who have a problem with such marketing efforts should probably just point that gun downwards and shoot themselves in the foot now. As all musicians know – there is no point in being creative if no one hears it.