The 22 violins and cellos are loaned every three years to young Canadian musicians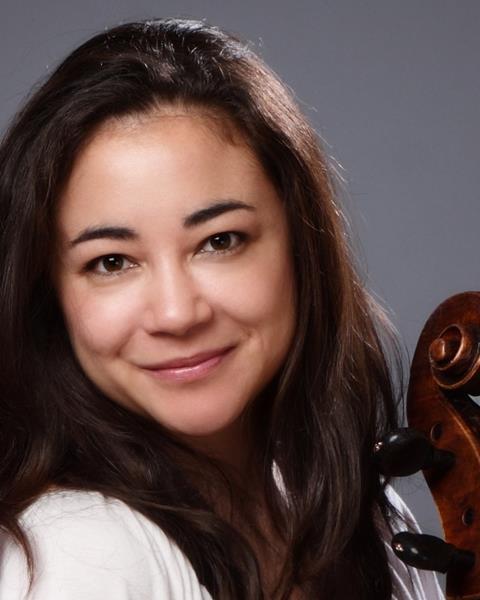 Canada Council's Musical Instrument Bank has loaned 22 fine stringed instruments, collectively worth $41m, to young Canadian musicians, who competed for the opportunity.
Every three years the MIB allows young instrumentalists the opportunity to apply for a three-year loan from its collection of historically-significant violins, cellos and bows, ranging in age from the late 1600s to the early 1900s, and crafted by such luthiers such as Stradivari, Guarneri del Gesù, Gagliano and Pressenda.
This year's winners are:
Andrea Tyniec – Stradivari 'Baumgartner' violin, 1689
Emmanuel Vukovich – Giovanni Tononi 'Bell' violin, c.1700
Yolanda Bruno – Stradivari 'Taft' violin, 1700
Jonathan Chan – Dominicus Montagnana violin, 1715
Aaron Timothy Chooi – Stradivari 'Windsor-Weinstein' violin, 1717
Blake Pouliot – Guarneri del Gesù violin, 1729
Matilda Kaul – Januarius Gagliano 'Palmason' violin, 1747
Nune Melikian – Carlo Ferdinando Landolfi violin, c.1750
Aaron Schwebel – Joannes Baptista Guadagnini violin, 1753
Boson Mo – Carlo Antonio Tononi violin, 1757
Byungchan Lee – Januarius Gagliano 'Miller' violin, 1768
Amy Hillis – Joannes Franciscus Pressenda violin, 1820
Joshua Daniel Peters –Jean-Baptiste Vuillaume violin, c.1869 with Vuillaume model bow
Timothy Brennan Steeves – Jean-Baptiste Vuillaume violin, 1871
Christina Bouey – Stefano Scarampella violin, 1900
Jeremy James Potts – Enrico Rocca violin, 1902
Cameron Crozman – Stradivari 'Bonjour' cello, 1696 and Adam Shaw bow, 1830
Rachel Mercer (pictured) – Joannes Franciscus Celoniatus 'Newland' cello, 1730
Noémie Raymond-Friset – Joannes Guillami cello, 1769
Se-Doo Park – Nicolaus Gagliano II 'McConnell' cello, 1824
Thomas Chartré – Charles François Grand 'Gand Père' cello, 1841
The MIB was founded in 1985 through a donation of $100,000 from the Barwick family of Ottawa. Since then the collection has grown thanks to donations, loans, and purchases made with donated funds.
This year's jury comprised Mary-Katherine Finch, Clemens Merkel, Maria Kaneko Millar and Lara St. John.
To read more about the instruments, visit the Musical Instrument Bank website.
Photo: Jin-Won Kim