Larson was instrumental in founding the National Music Museum (then Shrine to Music Museum) in 1973 and retired as the collection's director in 2011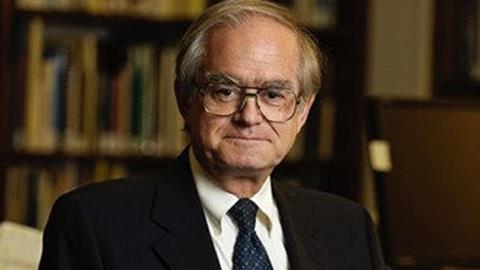 Dr André Larson, former director of the National Music Museum in the US, died on 24 March at the age of 74.
Born in 1942 in Minnesota, Larson graduated with a Masters degree from the University of South Dakota, and in 1974 earned his PhD in Musicology from the West Virginia University.
In 1972, funded partially by the South Dakota Arts Council and the National Endowment for the Arts, Larson took over management of his father Arne B's instrument collection, and in July 1973 was named the first director of The Shrine to Music Museum (now the National Music Museum), in Vermillion, housed in the former Carnegie Library building on the campus of University of South Dakota.
Throughout his directorship Larson focused on the development of the museum's collections — building upon his father's compilation of more than 3,000 instruments. The NMM now encompasses 15,000 instruments, including many of the earliest and best-preserved examples in the world, such as the Andrea Amati 'King', thought to be the oldest cello in existence, and the 'Harrison' Stradivari violin.
Larson was also a professor of music at the University of South Dakota and established the Center for Study of the History of Musical Instruments there, offering the nation's only graduate degree in the history of musical instruments.
He retired from the NMM in 2011 after 38 years as director, by which time he had been inducted into the South Dakota Hall of Fame (in 2006). He also won the Curt Sachs Award of the American Musical Instrument Society in 1990.
In The Strad's May 2015 issue Andrew Dipper examined the history and construction techniques of the Amati 'King' cello - download on desktop computer or through The Strad App.
Photo: Aaron Packard