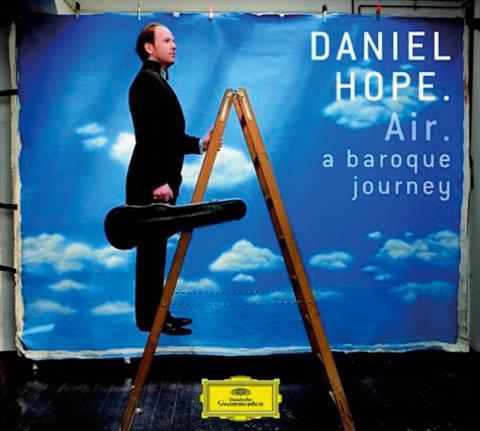 THE STRAD RECOMMENDS
The Strad Issue: January 2009
Musicians: Daniel Hope, Lorenza Borrani, Lucy Gould (violin) Stewart Eaton (viola) William Conway, Jonathan Cohen (cello) Enno Senft (doube bass) Kristian Bezuidenhout (harpsichord/organ) Stefan Maass, Stephan Rath (lute/guitar/theorbo) Hans-Kristian Kjos Sørensen (percussion)
Composer: Falconieri, Handel, Ortiz, Marini, Matteis, Pachelbel, Telemann, Westhoff, Geminiani, Valente, Leclair & Bach
The subtitle of this CD, 'A Baroque Journey', is misleading. Not one journey, but four, are being followed here, those of the violinists Geminiani, Matteis and Westhoff and of the lutenist Falconieri, who travelled Europe exploring the musical styles of their time. There were many voices on those journeys, and it is the brilliance of Daniel Hope that he catches both their diversity and their unity.
The first piece here, Falconieri's Ciaccona, is an infectious gallop, with guitar and percussion. Later, Telemann's A minor Concerto has an immediacy that shows you why Bach made him godfather to one of his children: it intoxicates you, looks you in the eye and dares you to blink first. There is sheer beauty in Geminiani's G minor Concerto grosso, and Westhoff's La guerra così nominata di sua maestà is a quick and energetic romp. The two lollipops here, Pachelbel's Canon and Bach's Air from his G major Suite, have a vitality worlds away from the gentle processional of so many wedding receptions.
This CD, with Hope's fabulous playing recorded up close within a vibrant acoustic, could have been just a compilation of pretty Baroque works. Rather, it is a collection of theatrically vivid performances that make you want to dance, and occasionally to weep.



TIM HOMFRAY