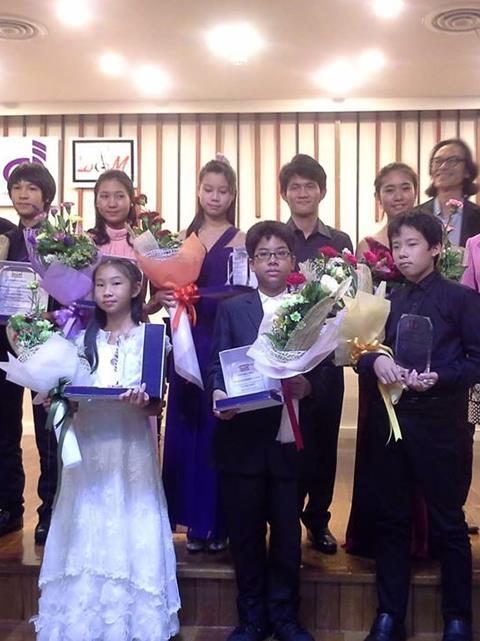 First prize at the Thailand International String Competition in Bangkok has been won jointly by violist Patcharaphan Khumprakob, 21, from Thailand, and violinist Wang Hao, 22, from China. Each received Bt30,000 (£600). Khumprakob was also awarded the jury prize for excellence.
In the middle age category Thailand's Muang Luanghvisut, 17, won first prize of Bt20,000 (£400). Second prize went to Naphatipa Preechanon, 14, also from Thailand, and third prize was shared by Chan Sam Yu Sammi from Hong Kong, 14, and Ryan Tee, 17, from Singapore.
The youngest category was won by Sun Synsukpermpoon, 11, from Thailand. Trina Karnawan, 10, also Thailand, took second prize. Two more Thais – Phonghairoj Lertsudwichai, 11, and Thanatat Sriaranyakul, 13, shared third place.
All middle and youngest category winners are violinists.