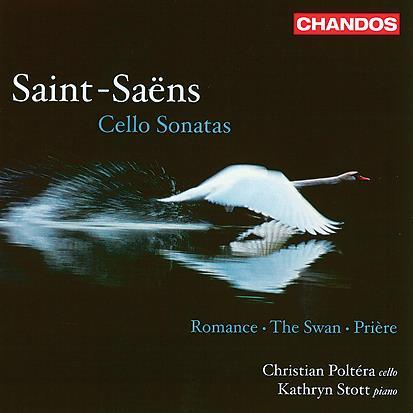 THE STRAD RECOMMENDS
The Strad Issue: January 2010
Musicians: Christian Poltéra (cello) Kathryn Stott (piano)
Composer: Saint-Saëns
This is a five-star disc, both in recording quality and performance. Christian Poltéra and Kathryn Stott go right to the heart of the music in confident interpretations that convey the grand expressive sweep while never sacrificing detail.
The C minor Sonata's stormy first movement, with Stott thundering away on the piano and Poltéra biting into the strings, has an ominous power one doesn't often associate with Saint-Saëns. The Andante, with its organ pedal-like running quavers, is taken at a brisk pace, as is the fleet-of-finger finale. The exceptional recorded sound, earthy enough to feel real, delightfully conveys both the individual tone and the blend of the two instruments.
This clarity of sound is again noticeable in the Second Sonata, in particular the piano line in the fugue variation, in which every note feels placed with consummate care. The Swiss cellist's full-bodied tone and unaffected dignity set a lofty, inspired mood for the sonata's opening, while his expressive line over Stott's gently rocking accompaniment brings tenderness to the aria-like Romanza.
These sonatas are not current concert favourites, but Poltéra and Stott certainly sell them in this recording. Three short pieces, including the ubiquitous Swan and the far-from-obvious late Prière, bring the disc up to a more generous timing.


JANET BANKS