Julian Haylock reviews the third novel in Paul Adam's Cremona Mysteries series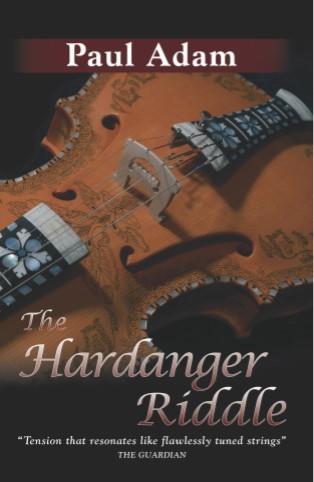 The Hardanger Riddle
Paul Adam
332PP ISBN 9780957191372
Endeavour Publishing £9.99
Basing a thriller around the world of stringed instruments might appear unlikely, at least initially, yet this is already the third in Paul Adam's outstanding Cremona Mysteries series – a follow-up to Sleeper (US title The Rainaldi Quartet) and Paganini's Ghost. If you are already familiar with the first two novels you will be glad to hear that violin maker Gianni Castiglione and his detective friend Antonio Guastafeste are back on the case, this time on the trail of a highly distinctive Hardanger fiddle that disappears after its Norwegian owner, a luthier (and pupil of Gianni's) is found floating in a canal in Cremona.
Without giving too much away, it is the carving of a captivating young woman on the violin's scroll that becomes the centre of the investigation and leads the two friends to Norway, where evidence is gathered at Grieg's home in Bergen and Ole Bull's summer residence in Lysøen (the Island of Light) on the way to a page-turning denouement.
Readers of The Strad will be relieved to hear that Adam has clearly researched the colourful background of the Hardanger fiddle – there is an early reference to the instrument's understrings, for example – and that when musical matters are being discussed or used as a means of propelling the plot forwards, they are integrated seamlessly into the narrative flow. So often, little details can go by the board in a venture of this type, yet Adam's eye for accuracy ensures that even when, for example, the melodic pitches of the 'Morning Mood' from Peer Gynt are spelt out, they are spot on.
Throughout, one senses that Adam's work for television and film (not to mention a further dozen published thrillers) have enriched his powerful instinct for storytelling, reminiscent of the great Desmond Bagley. Like Bagley, the story's structural template appears to melt away as each event follows another with a tantalising sense of inevitability, ensuring that this is a book that is exceedingly difficult to put down.
JULIAN HAYLOCK